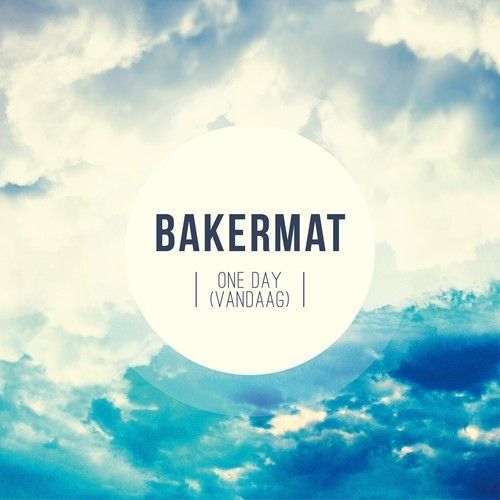 Bakermat – One Day (Vandaag) – Amine Edge & Dance Remix
This summer, musical whirlwind Bakermat is set to re-release the track that started it all – 'One Day (Vandaag)', this time accompanied by a remix from Amine Edge & DANCE.
The instrumental deep house community agrees: Lodewijk Fluttert aka Bakermat is one of last year's most promising newcomers. His breakthrough track "Vandaag", featuring Martin Luther King's seminal 'I Have a Dream' speech has so far been viewed more than 17 million times on YouTube and over 3.1 million times on Soundcloud, instantly earning him an enormous reputation in the scene. After initial shows in the Netherlands, Belgium, France, Germany, Austria, and Switzerland, the track has already made Number One in the charts in France and Holland, and hit the Number Two spot in Belgium.
Bakermat is now known by fans all over the world who have been captivated by 'Vandaag', and the fans keep on coming thanks to the high level airplay it's already receiving internationally: ecstatically celebrated live performances brought him to countries like Chile, Canada, India, and South Africa as well as to festivals such as Mysteryland, Tomorrowland, and I love Techno. Accompanying him on stage most of the time is saxophonist Ben Rodenburg, with whom he worked meticulously in the studio to translate his unique sound into fantastic live shows.
This summer we will see the success of Bakermat and indeed his 'One Day (Vandaag)' continue to soar. Not only with the track's re-release but thanks to a killer remix from Amine Edge & DANCE.
The remix sees this dynamic duo retaining the summer vibes of the original whilst adding their own unique slant that soups it up perfectly for the club. They manage to deftly juxtapose the uplifting melody and sax in Bakermat's original creation with their own heavy bass, offbeat percussion and scattering of hi-hats.
Amine Edge & DANCE are truly hot property at the moment. With constant sell-out gigs and their own weekly residency just recently announced at Sankeys Ibiza, this summer was already looking pivotal for them, and there's no question about it: this is the real game changer. The original track is redolent of summer festival fields, whilst the remix brings you into the dark depths of the club.
Apart from "One Day (Vandaag)", Bakermat released a variety of tracks in the past months, including "Intro" and "Leven". His fans immediately fell in love with the releases, which at the same time triggered a massive support wave by DJs like Klangkarussell, Nico Pusch, and Alle Farben. With just one year left as a psychology student and more than 170,000 Likes on Facebook, Bakermat is actually heading towards a golden future – and now, just as life couldn't get much better for him, festival shows all around Europe have been confirmed for this summer.