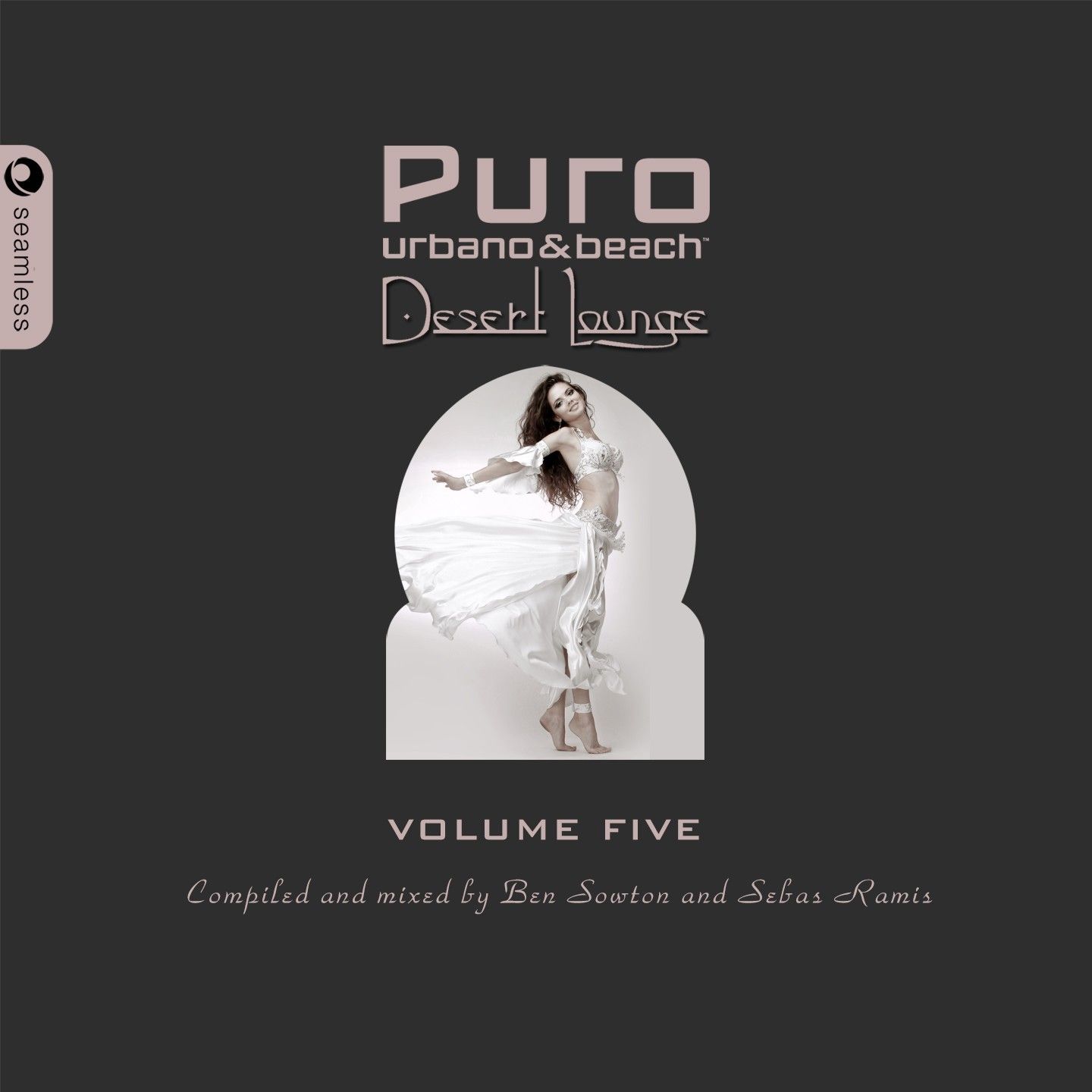 Puro Desert Lounge Volume Five
'Puro Desert Lounge Volume Five' is the latest installment in this highly-regarded series, set for release on acclaimed house label, Seamless Recordings. Made up of two discs, mixed and compiled by Seamless label don, Ben Sowton, and Puro Group resident, Sebas Ramis, this stylish release features down-tempo desert vibes, and hypnotic deep house grooves, marking a welcome return for the Puro Desert Lounge series after a year's break.
Back in the autumn of 2007, Puro descended on the historical Badi Palace in Marrakech, for what became known as the Desert Lounge Weekend. The weekend was packed with performances from some of the biggest acts and DJs in the world, including Seamless founder, Ben Sowton, the compiler of the Purobeach series. This legendary weekend provided the inspiration for the Puro Desert Lounge series.
CD1 is compiled and mixed by Ben Sowton and offers the listener an alternative combination of North African and Middle Eastern inspired, down-tempo tracks. His mix is a journey across the Sahara with stand out original productions from some of the finest producers of the genre, in the form of T_Mo's 'Come Alive', the smooth vibes of dZihan & Kamien's 'Slowhand Hussein' and the authentic 'Liquid Stranger' from Djarum Express. It then carries on through to the Red Sea with the tempo building to a crescendo with Caravane's 'Imout Rih'.
With a deeper and darker mix, musical head of the Puro brand, Sebas Ramis, lends his skills to CD2, which, unlike the Purobeach mixes, has a certain infusion of rawness and intensity. Releases on Anhura Records and various other international labels, alongside DJ'ing at over 10 Puro locations across the world, ensure Sebas understands the art of selection. He takes it lower with Larry Heard's After Dark remix of Moodymanc's 'Black Paint', Guri's 'Something About You' and Chymera's 'Wish' and it's Ron Basejam's Mix of The White Lamp (the alias of Underworld's Darren Emerson) 'It's You' that he selects to delivers on atmosphere. This tracklist reads like a 'who's who' of the best deep and techy producers and remixers out there.
With a cocktail of Middle Eastern essence and deep house flavours, Puro Desert Lounge is the perfect complement to those warm Moroccan summer nights we crave…
Compiled & Mixed by Ben Sowton & Sebas Ramis
Release Date 12th May on Seamless Recordings
Links
www.seamlessrecordings.com
www.facebook.com/seamlessrecordings
www.twitter.com/seamlessrec
www.youtube.com/seamlessrecordings
www.soundcloud.com/seamless-recordings