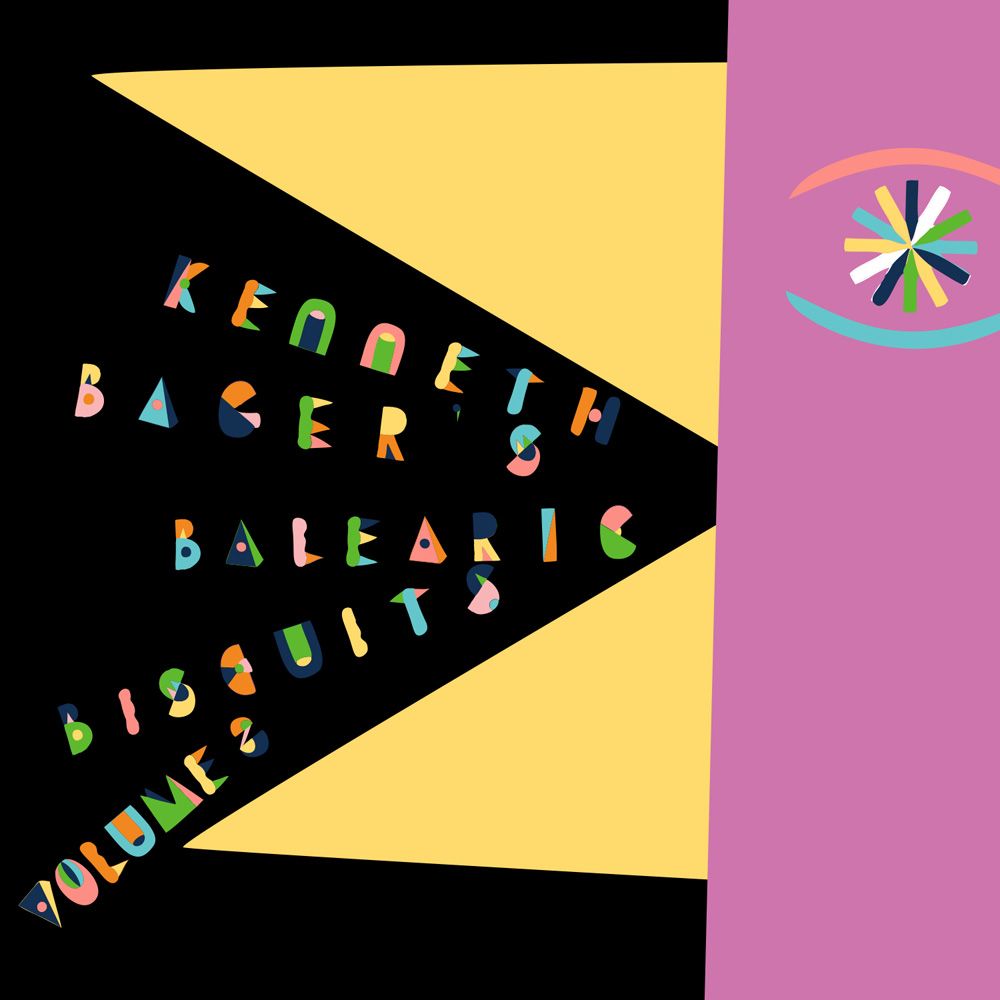 Kenneth Bager - Balearic Biscuits Vol. 2
Featuring tracks by Bufiman, Jose Manuel, Kenneth Bager Experience, Mehmet Aslan, Jan Schulte, Tabu Ley Rochereau, Grooveman Spot, and more.
Music For Dreams is releasing 'Kenneth Bager's Balearic Biscuits Vol. 2', a new vinyl and digital compilation album of Balearic music, on Friday 8th April.
Featuring an eclectic tracklisting that embodies the adventurous spirit of Ibiza, the album has been compiled by Kenneth Bager, the colourful head honcho of Denmark's music for Dreams label, which is the gold standard bearer for new Balearic and electronic music with its weighty vinyl output
All tracks have been carefully selected to find favour with any open-minded dancefloor and these include Dusseldorf's 'Saloon De Amateurs' resident Jan Schulte AKA Wolf Müller AKA Bufiman – 'Basedrum Party', a mix of funky tribal beats and strong percussion with some weird and wonderful synth stabs creating an original and special crowdpleaser – Kenneth's personal favorite record of last year. Other highlighted tracks include Ibiza DJ José Manuel's 'Macumba', another African-influenced percussive groove, the track shifts direction half way through with the introduction of a Doors-style organ riff. Mehmet Aslan is on remix duties of 'Mechanical Turk' by Karpov Not Kasparov and his Turkish Bazaar roots shines through in the hypnotic and epic 9 minute musical journey.
Also featured on the album, Jan Schulte once again twists his beats on his remix of 'Africaine 808', resulting in a hypnotic floorfiller full of energy. Kenneth Bager recorded his electronic disco and Fela Kuti-inspired 'Biological Bread' in Copenhagen and it was mixed by Tuccinelli in Ibiza – recalling an african Kwanza Posse mood. The 10 minute anthemic 'Hafi Deo' from 1985 by the african Rumba singer-song writer Tabu Ley Rochereau mixing Congolese folk music with Caribbean beats and yet sounding contemporary.
Another special inclusion is the sought after and KB favorite from 1989 by 380 Volt Electric Papa – "I think You Are Boring" – a timeless drum machine driven track with witty English lyrics sung with a strong Italian accent. Finally 'Fork Power' by Grooveman Spot – a thunderous and amazing percussively powerful DJ mixing tool for peaktime heaven on any dancefloor.
Kenneth Bager Kenneth Bager is Denmark's most prodigious DJ, and a global torchbearer of new Balearic, chill, and electronica and exported the sounds back to Ibiza last year for a second 3-day chill festival at Sir Rocco, following a series of parties at Cafe Mambo. Kenneth is also the promoter of the Apple Flower Festival as well as the internationally renowned Coma Club in Copenhagen. is also the promoter of the Apple Flower Festival as well as the internationally renowned Coma Club in Copenhagen. He also hosts his own 2-hour weekly eclectic national radio show in Denmark on Radio 6
Vinyl is limited to a pressing of 300 copies.
Kenneth Bager's 'Balearic Bisucits Vol. 2' is released by Music For Dreams on vinyl, digital and stream on Friday 8th April 2015.