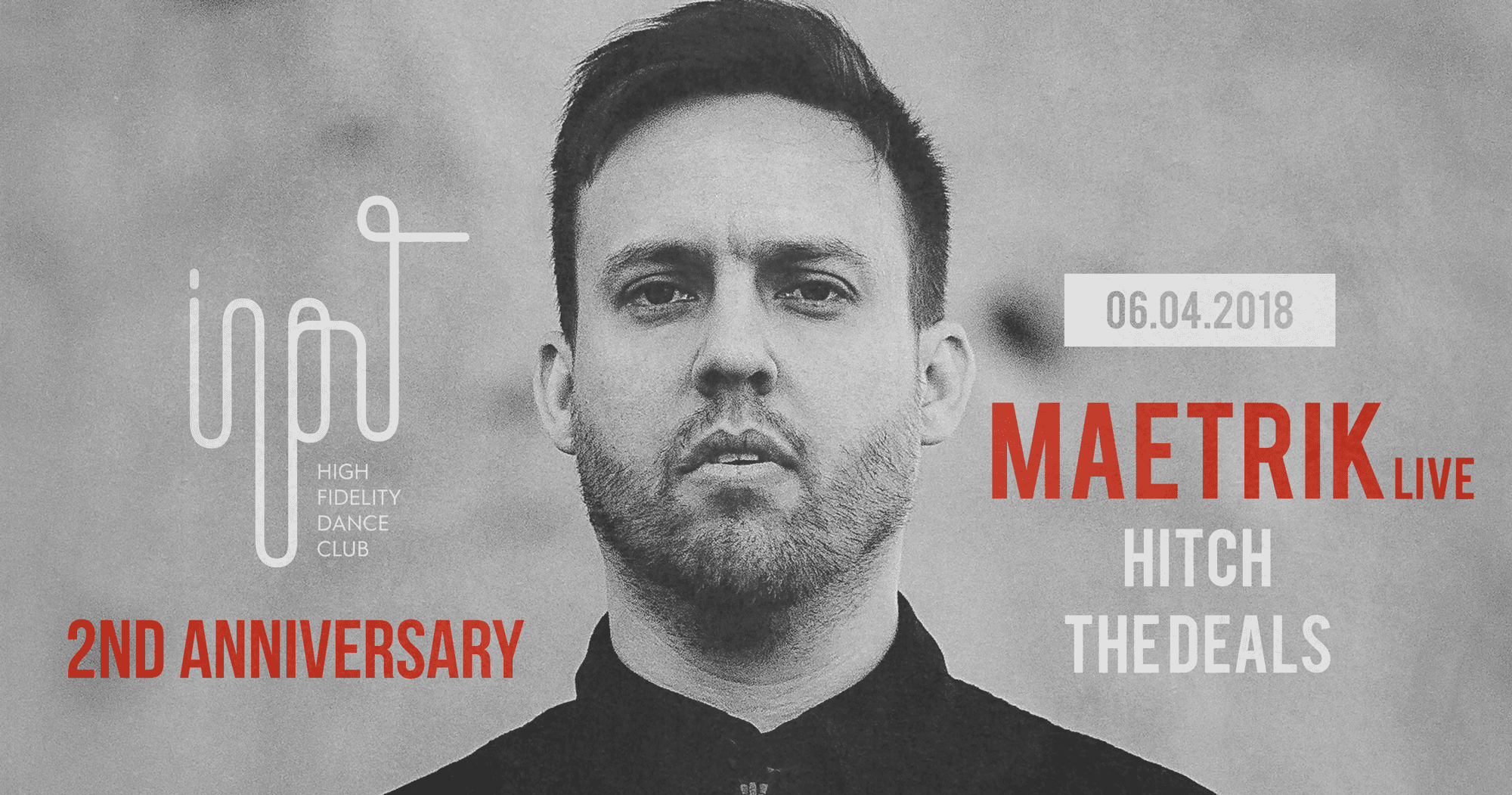 Barcelona: INPUT 2nd Anniversary with MAETRIK (live)
Adding up years doing what one believes and loves is always a chance to celebrate.
Over the present 2018, INPUT High Fidelity Dance Club turns 2! We are holding a special night full of surprises to ring in our second birthday.
On 6th April we are inviting MAETRIK to blow out the birthday candles. Joining him will be our beloved HITCH & The Deals.
After two years of wild parties and incredible line-ups, the mere mention of INPUT is synonymous for an unforgettable night out.
We welcome all our family, old friends and new faces to celebrate our birthday with a bang. While we put on our party hats, cut the cake and blow out the candles, we've put together a fine line-up as our birthday present to you.
Headlining the 2018 INPUT 2nd Birthday is quite simply one of the biggest names in underground music – MAETRIK -. A Dance floor burners provider with his other moniker Maceo Plex is presenting his new live act.
Last year the world saw Maceo reach escape velocity rocketing straight to the top of electronic music, headlining stages and festivals around the planet. This year, he's headlining our birthday.
There is no-one better to guide the night's proceedings and stamp the signature vibe for the INPUT true and faithful than its resident DJs HITCH and The Deals.
We look forward to celebrating our 2nd Anniversary with you all with a bang.