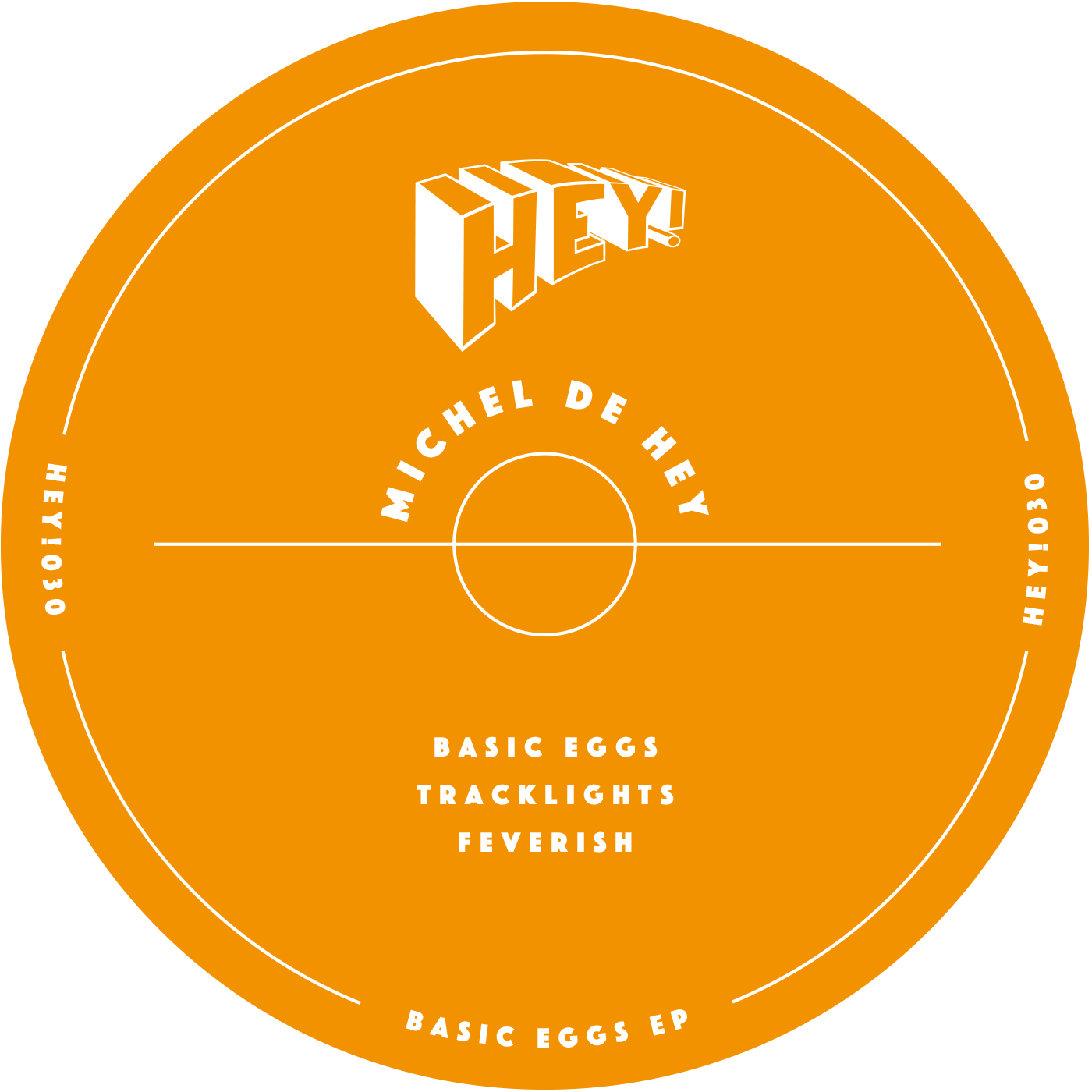 Michel de Hey - Basic Eggs EP
After recently rebooting his influential HEY! Records label, Dutch boss man and long time dance artist Michel de Hey serves up three killer new cuts.
His 'Basic Eggs' EP is the latest in a slew of new releases that the label has in the pipeline. Each top track from it has been road tested around Europe and has been proven to work, with the title track making it onto the official Extrema Festival mix CD. This is de Hey's first material of the year but comes on the heels of a widely lauded release on Joris Voorn's Rejected late in 2015. Versatile from front to back and with support from Carl Cox, Huxley and Laurent Garnier, it is a modern classic in the making.
Opener 'Basic Eggs' is a real stomper, with big and irresistible drums and cutting synth stabs. It's a physical booty shaker with crisp production that jumps right out of the speakers and straddles the line between house and techno with ease.
Tightly coiled tech house is the order of the day on 'Tracklights', with its knotted bass and whirring machine funk making you jiggle your whole body. Skipping hits and real percussive looseness classify this as a sure-fire 'floor filler.
Last but not least, 'Feverish' drops into a more silky, low slung groove. It is romantic and heartfelt with warm pads and gentle beats caressing you with its coy sense of funk. Tight drums and clean chords add to the lushness and will mean you are truly carried away.
All three cuts here are functional yet fun, and suggest that Michel de Hey is in a fine run of form ahead of lots more to come.
Tracklist
1. Basic Eggs
2. Tracklights
3. Feverish