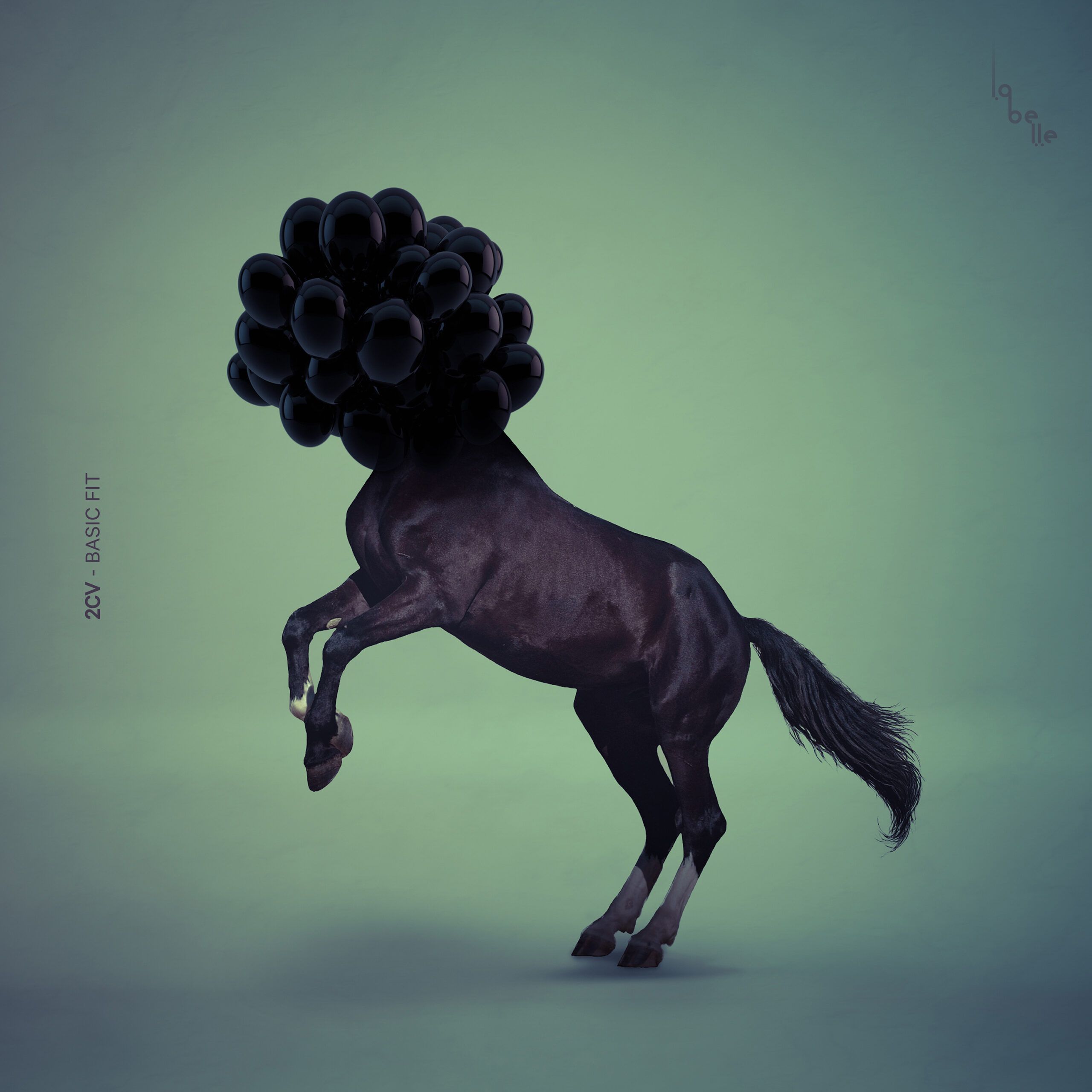 2CV - Basic Fit
La Belle Records welcomes 2CV aka live performers Jus de Veau & Guido le Saint for their next record, and it is one that was made by the pair without any external machines or instruments for the very first time. A fine Mugwump remix completes the excellent package.
After many lives in exotic countries and musical adventures, divine providence brought Jus de Veau & Guido le Saint together to create disco and host intimate club nights. Their live band sound transformed into a more electronic set up over time and the duo—who were famed for all night parties in Amsterdam and have since played all over the world—have remixed everyone from Justin Faust to Golden Bug in their time. Now they serve up an EP whose title is a pastiche on the almost hysterical need to be healthy and look good in the world, and it was made 100% on computer VSTs.
Up first, the arresting 'Burpee Nation' is "based on the military workout to see how fit you are." It is a crisp and kinetic chugger with a stiff bassline and hollowed out percussion. Building in pressure throughout, it has wonky machine sounds jerking away and will liven up any set in a flash. The fine and fun 'Filthy Fifty' is "a mayhem crossfit workout" and is a lumpen, sun kissed affair with a meandering lead synth, horse noises and tambourines shakes all colouring the macho groove below.
Next up, 'Sally Up Sally Down' is "a more laid-back track fitting perfectly with the extremely slow and heavy push up challenge." With echoes of the sleek retro-futurism of Kraftwerk, it has a dehumanised vocal laid over pinging synths and squelchy claps and sounds like a perfect bit of robot disco. Last but not least, long-loved champion of deep disco workouts Mugwump remixes 'Sally Up Sally Down' into ten exquisite minutes of prickly machine noises, cosmic radiance and intergalactic grooves that really take you far away from this world and off into deep space.
This is a fantastically strong package from these charismatic and creative artists.
Tracklist:
1. Burpee Nation
2. FilthyFifty
3. Sally Up Sally Down
4. Sally Up Sally Down (Mugwump Remix)