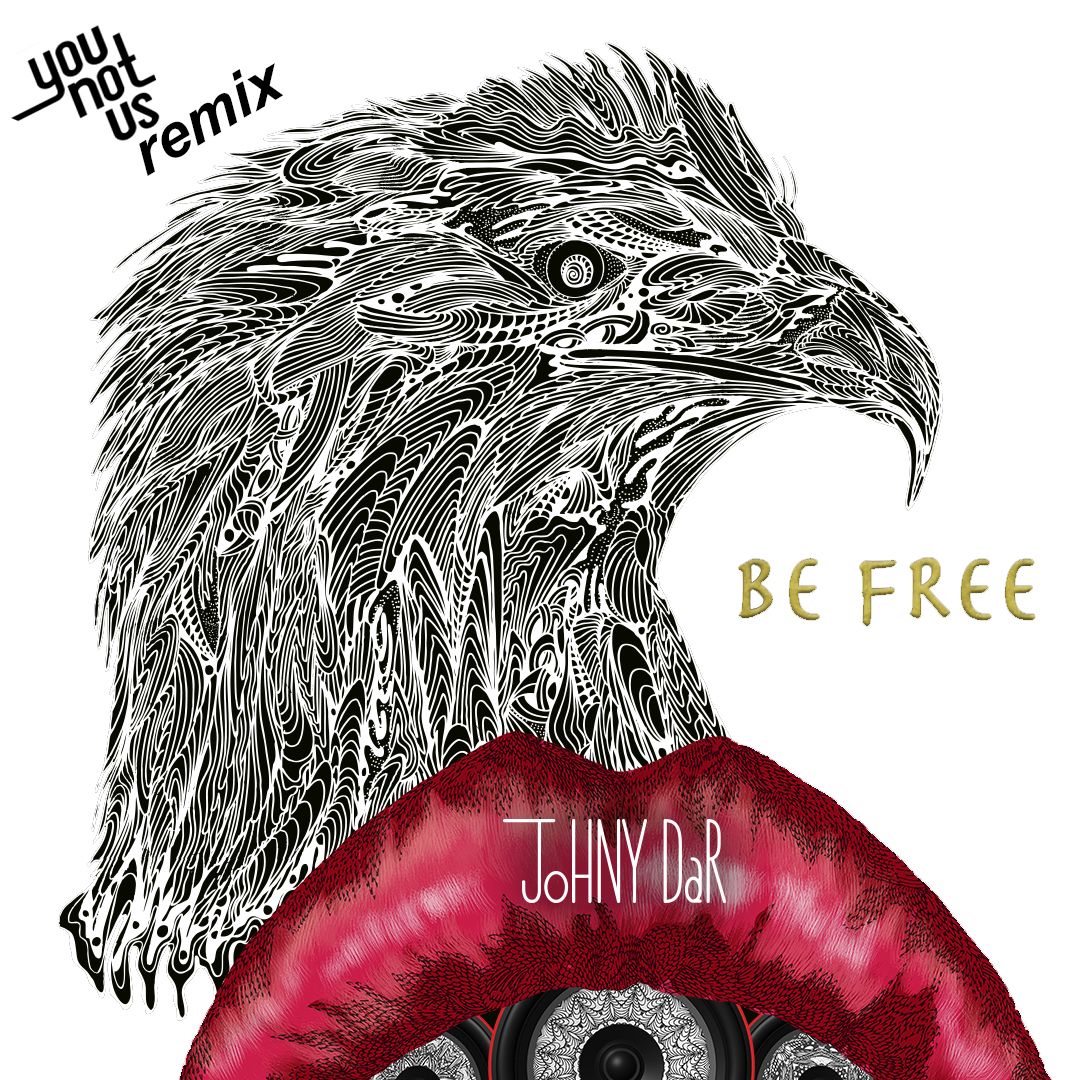 Johny Dar - Be Free (Younotus Remix)
German DJ and producer duo YOUNOTUS has remixed multi-talented artist Johny Dar's single, "Be Free" to be released on September 28 via DAR the Music. Made up of Tobias Bogdon and Gregor Sahm, YOUNOTUS shot to fame in Europe in 2015 when they were featured alongside acclaimed DJ and producer Alle Farben on the Anna Naklab pan-European hit 'Supergirl'. The track reached number 1 on the iTunes charts in 16 countries and was awarded several times with gold, platinum and diamond, with the music video attracting over 97 million views on YouTube. In 2016, they were featured on 'Please Tell Rosie' by Alle Farben, which made number two in Austria and number three in Germany and once again achieved gold and platinum status.
In recent years Johny Dar has lit up the catwalks of Berlin and New York fashion weeks with his innovative creations, from body painted ballerinas to celebrity-donated, hand-painted Jeans For Refugees, collaborating with some of the biggest names in the music industry; including Jessie J, Florence Welch, Harry Styles, Sir Elton John, Carla Bruni, Bryan Adams, Julio Iglesias, Tom Waits, Dannii Minogue, Marianne Faithfull, Victoria Beckham, Melanie C and Sam Smith. Recently, Dar has turned his attention to music, releasing a string of singles that have garnered support from tastemaker publications Clash Magazine, Paste Magazine, Music Week, Data Transmission and FGUK, adding to prolific coverage in publications like Vogue, Marie Claire, Elle, Le Monde, Die Zeit, New York Times, Harpers Bazaar, Fault, Hunger, Kaltblut, Aesthetica, Tatler, and Flair among others.
Johny Dar initially became known in the entertainment industry for his avant-garde fashion collections, when he moved to Los Angeles to study fashion design in 1997 and was soon dressing celebrities including P!nk and Shakira. Finding himself a rapidly rising star at a young age, Dar put his inevitable success on hold by leaving LA to travel the world, seeking to break away from the known and nurture his talent in new ways. During this quest, he discovered an organic intelligence that Dar claims is not traceable in any existing or preceding forms of art, and which now informs his designs in all mediums. It is his unique methodology and style of expression, as well as his unwavering passion for originality, which forms the bedrock of all Johny Dar's creations in fine art, fashion, photography, body art, directing, and now music.
When asked about his inspiration, Johny Dar does not cite a list of musicians and artists. Rather, this multi-talented creative prefers to keep a clear mind when it comes to influences, allowing his own organic intelligence and creativity to direct his inspiration. Others who have listened to the all-immersive sound-journey that is his upcoming debut album, 'Dardelica', have described his sound as carrying similarities to Daft Punk, Moby, Chemical Brothers, Infected Mushroom, KLM and many more. 'Be Free' is a euphoric yet reflective track, that is easy on the ear and strong on the soul. Uplifting beats combined with emotive lyrics carry the listener from a sense of yearning to liberation and invoke a humanitarian impulse to return to our natural state of being, in harmony with nature and each other. YOUNOTUS take 'Be Free' to a bright and accessible space with their remix. Using Johny Dar's exceptional vocal techniques as a way to build the track, YOUNOTUS create breathtaking drops, boosting the anthemic quality of the song with bold trumpet sounds and confident beats. The remix also takes on a danceable and euphoric quality that elevates the listener to "rise above the fear" and "remember" how to "be together".
Speaking about the remix, Johny Dar says, "It's another way this song has always played in the back of my head, which really brings out it's feel-good freedom factor."