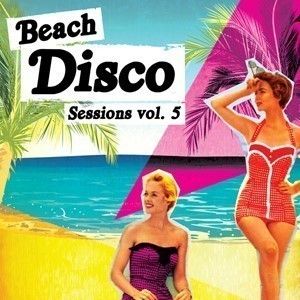 Beach Disco Sessions Volume 5
This summer Nang release their yearly compilation 'Beach Disco Sessions Volume 5' mixed by the bright eyed Situation, featuring exclusive and classic tunes from the label and its friends.
Nang just turned 5 and on the 30th of June drops its fifth "Beach Disco Session" compilation, mixed this time by former label's artists Situation. The UK-based artists have carefully chosen 15 records from the present and the past, moving towards different genres and comprising music from the likes of Andrew Weatherall, Chris Coco, Greg Wilson, Justin Martin, Prins Thomas, Max Hessa and Hiem amongst others. 'Beach Disco Session' fuses and heterogeneous range of styles, going from the dreamy Nu Disco remix by Andrew Weatherall of Baldelli and DJ Rocca's 'Complotto Geometrico, to the Bassy House mix by Justin Martin of 'Mushroom', passing through Ill Advised and his acidy uplifting Disco and the relentless groove of Prins Thomas' remix of Todd Terje. The result is an outstanding collection of music included in one captivating summery mix.
For Nang's collector and compilation lovers "Beach Disco Sessions Volume 5" is due for release on the 30th of June, on digital and physical format, and is surely one to have.