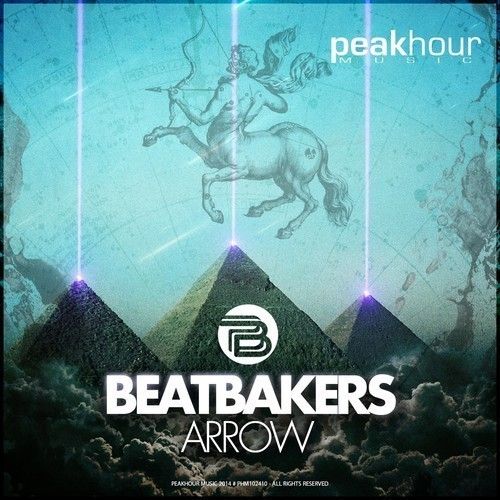 BEATBAKERS – ARROW
Label of the moment Peak Hour Music have been on somewhat of a surge of late. The imprint is stuck into the process of doing what so few manage and becoming a serious player in the world of EDM. Down to a mixture of relentless hard work and a knack of unearthing future production stars, the label is looking like a name that's staying around for many years to come.
This month the label introduces BeatBakers to their setup and yes, you was right, it's another smash hit production, tailored for the main room. 'Arrow' is a gritty and impactful production that's right at home on Peak Hour, a label that lives true to its name. Fronted by a blissful lead that's guaranteed dance floor attention, BeatBakers have compiled a heavy-duty Electro meets Trance vibe that's no doubt going to impress fans of both styles.
Once again Peak Hour come up with the goods and successfully add another smash to their already gleaming discography. We predict big things for 2014.
'Arrow' is out now on Beatport
http://www.beatport.com/release/arrow/1230451
BeatBakers Online
Twittter – @thebeatbakers
https://www.facebook.com/pages/BeatBakers/311876122162634
https://www.youtube.com/user/BeatBakersTV