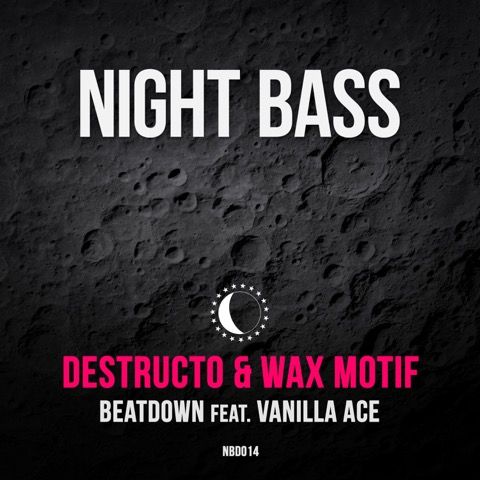 Destructo x Wax Motif - Beatdown (Ft. Vanilla Ace)
Gary Richards aka Destructo is back with a new collaboration alongside Australian producer Wax Motif and upcoming Londoner Vanilla Ace.
'Beatdown' is the perfect example of Destructo's unique production style – fusing a solid house beat, classic hip-hop vocals and a heavy dose of bass, the track builds over the course of its duration to become a weighty dancefloor-pleaser.
Popular LA-based producer and DJ AC Slater steps up for the official 'Beatdown' remix, included in the single release. A pioneer of the garage, breaks and bass sound in America, AC Slater gives the track the two-step treatment for a remix with cross-genre appeal.
About Destructo
As a producer, artist, DJ and founder of HARD Events (HARD Summer, HARD Day of the Dead, HOLY SHIP!), Gary Richards aka DESTRUCTO always keeps it real. His uncompromising approach to music spurned the creation of g-house, a new hip-hop and house hybrid in the form of 2014's WEST COAST EP featuring rap heavyweights such as YG, Ty Dolla $ign, Problem, Too $hort, Warren G and Kurupt. Other releases include EP's Technology (2012) and Higher (2013). Look for a new EP from DESTRUCTO this spring.
Destructo Miami Shows
15/3 Tuesday – Super You&Me @ Story, 11pm – 5am
16/3 Wednesday – Robin Schulz presents Sugar @ Delano, 2pm – 11pm
17/3 Thursday – Zeds Dead (Deadbeats Pool Party) @ Gale
18/3 Friday – PROXiMiTY vs electroNOW @ the National, 12pm – 10pm
18/3 Friday – HARD Miami @ Cameo, 10pm – late
19/3 Saturday – Spotify @ 1hotel rooftop
19/3 Saturday – No Sugar Added @ Nikki Beach, 12pm – 5am
For more information on Destructo, please visit:
https://www.facebook.com/destructohard/
https://twitter.com/DestructoHARD
https://soundcloud.com/destructohard