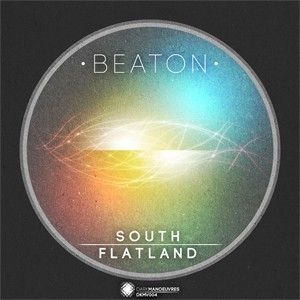 Beaton – South / Flatland
For the fourth Dark Manoeuvres release, multi-instrumentalist Beaton delivers 'South / Flatland', a wild two-track single called that matches experimental prowess with a solid dancefloor ethic.
After having spent many years working as a live instrumentalist and songwriter, Beaton moved towards studio-based production and composition for film and TV. He released his debut EP 'Prelude' through Acidic Records in 2011, following up with string of releases for the likes of Phucked Recordings and Creepy Cuts. The producer also works extensively as a remixer for other artists including Atlas, Creecha & Cellardore, and is a seasoned promoter involved in popular London events including Acidic Records' nights and the Elysian Project.
The release begins with 'South', a ridculous techy monster. It fuses pounding beats with hyper-detailed sound design and elastic bass tones that switch and undulate throughout. This one's not for the faint hearted.
'Flatland' is equally as propulsive, but replaces the synthetic tonal material with reverb-drenched samples giving it a widescreen, cinematic atmosphere. The sub bass provides the punch and the effected vocal cut keeps the pace.
Available at all good digital store from October 7th.