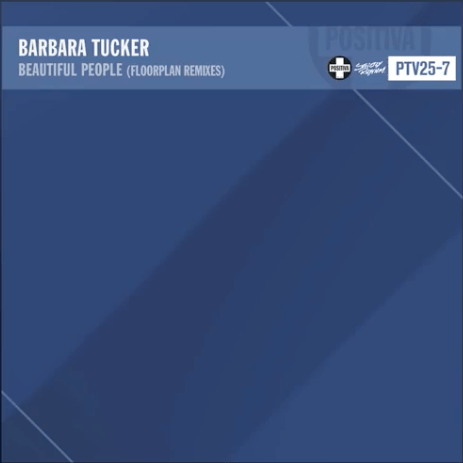 Barbara Tucker - Beautiful People (Floorplan Remix)
Hailed as a pioneer of minimalist techno, Hood's Floorplan alter-ego is responsible for several of the underground's most iconic productions of the past decade, with daughter Lyric joining the project on a permanent basis in 2016 following many years of flirtation with her DJ'ing career.
With Floorplan's remix following a stellar 2018 for Positiva, the imprint has showcased a series of one-off parties and special releases throughout the year, marking a quarter century at the summit of the industry with remixes of several classics from the likes of Eats Everything, Yotto, Mele, Shadow Child, and many more.
With two of their tracks – Jonas Blue's 'Rise', and Tiesto's 'Jackie Chan' – featuring simultaneously in the Top #5 Official UK Charts during summer, the label has once again proved a spiritual home for high-quality productions on both a commercial and more club-ready level.

Positiva Records is arguably one of the most important and successful dance labels of all time. The label has released some genuinely game changing tracks like – Reel To Reals 'I Like To Move It , Vengaboys – We're going to Ibiza, The Bucketheads – The Bomb Shapeshifters Lola's Theme , Coco – I Need A Miracle, Fragma – Toca Me & Shy FX –'Shake Your Body'.