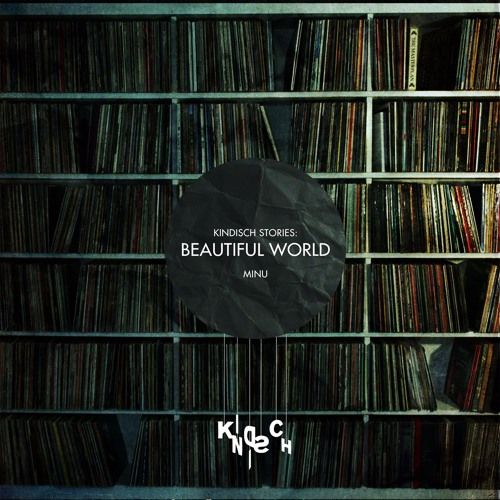 Kindisch Stories - Beautiful World
Kindisch Stories: Beautiful World is a collaboration between two souls. An interpretation and collective effort of two Kindisch artists Nu & Mia Lucci (together called MINU). It brings together the musical efforts of everything Kindisch. A unique Rendition capturing mind, body, heart, soul, Kindisch.
As a special treat we have included two exclusive tracks, 'Back Home' by acclaimed artist Marcelo Cura and a first ever release from artist Matthew Von, 'Lightweight'. We love what we do here at Kindisch and we are excited as a family to share this musical piece reflecting our work as a collective, with you.
Tracklisting
01. MINU – Kindisch Stories: Beautiful World (Continuous Mix)
02. Ben Hoo – Collected
03. YokoO & Morgan – Spiraling
04. Matthew Von – Lightweight
05. Less Hate – Polychrom
06. Dance Spirit – Late Night Early Mornings (Bedouin Remix)
07. Einzelkind In Bed With Douglas Greed – Ed The Optician
08. Einzelkind In Bed With Douglas Greed – Squirls In A Bathtub
09. Genny G. and Pako S – This Must Be The Place
10. Raz Ohara – Whitmey Na (Nass Aka Geiger "Ride" Instrumental Mix)
11. Ben Hoo – Blueshift
12. TANTSUI – Quiet Step
13. YokoO – Arid
14. TANTSUI – The Heart
15. Marcelo Cura – Back Home
16. Etak – After After
17. M_Abbatangelo feat. KnowKontrol – Agony
18. Omurah – Paranormal Symphony (Original Version)
19. Omurah – Paranormal Symphony (Nu's Crooks Mix)
20. Etak – In The Eyes
21. Raz Ohara – El Zahir (Acid Pauli's Acid Dub)
http://www.getphysicalmusic.com