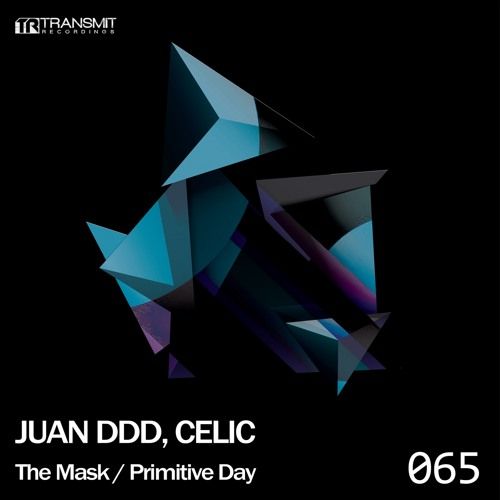 Juan Ddd, Celic - The Mask / Primitive Day
Transmit does it again. The label that is often being played in any club's peak time, once again remain loyal to its colorful and heterogenous concept of releasing music that can fit any time, any where.
Juan Ddd and Celic's powerful "The Mask-Primitive Day" ep is a perfect example. How many times did you find yourselves on a dance floor, listening to DJ's who are struggling with their Repertoire, trying to find the right tools to accelerate their sets and the mood? Well, some can certainly stop looking.
"The Mask" doesn't only use motor sounds. It also adapts this motive and many others in the track for that specific moment when the mood is ready for a different energy. Then, when this task is completed, comes "Primitive Day" and completes job. The transition was successful. The dance floor is ecstatic, the night can begin!.