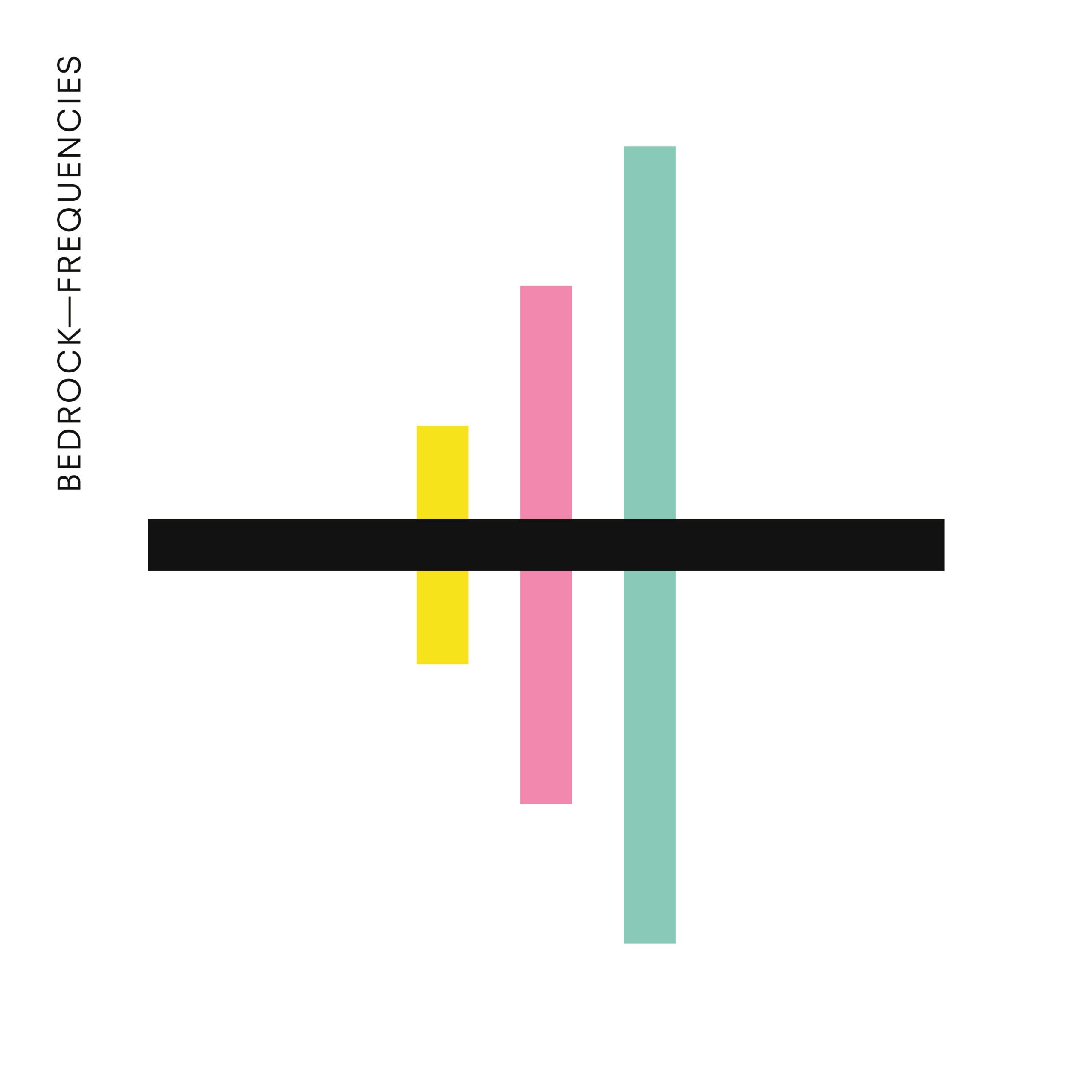 Various Artists - Bedrock – Frequencies / Curated by John Digweed
'Bedrock Frequencies' curated by John Digweed consists of 3 discs showcasing 31 exclusive tracks from some of Bedrock's favourite artists, alongside exciting collaborations, label debuts, and some wonderful re-interpreted classics from the label's illustrious back catalogue. Across the 3 distinctive sections – 'Low', 'Mid', 'High'- 'Frequencies' provides a snapshot of a perfect Bedrock party, in the form of yet another musical masterclass from the Bedrock boss as he takes the listener on an unrivalled, evolving journey from start to finish with his immaculate selections.
The album features spectacular exclusives from Emerson, Digweed & Muir's collaborative project, the legendary Robert Babicz, and supremely talented label regulars Guy J, Stelios Vassiloudis and BOg. But, as with all the best compilations, it's also about featuring amazing music and giving a platform to up and coming artists, reaching across continents to fully represent the truly global nature of today's thriving scene. There's a delicious label debut from rising Indonesian artist Lily Pita; Thailand's most prominent underground techno DJ, Nakadia, teams up with the mischievous dark prince, Lee Van Dowski; a sublime cultural fusion of western electronics and eastern melodic sensibility from Brooklyn-based Israeli Etai Tarazi. 'Frequencies' welcomes the respected Pacha resident DJ Alex Kennon, whose genre-bending creativity sits perfectly here; there's two melodic masterpieces from Italian duo Fideles; rising star Lehar, from Diynamic's impeccable roster, is on remix duty; there's the super-intricate swing of Joris Biesmans. Bournemouth-based Lee Williams makes his Bedrock debut; whilst hotly-tipped French duo Tim Baresko & Clyde P channel the spiritual vibe of a nascent 1987 Chicago house scene with their cleverly acidic 'Throwback'. Most South Africans know Diamond Dealer as the DJ from Bloemfontein, where he started his career, playing deep African house music in the heart of the townships. His stunning Bedrock debut, the bass-heavy, rhythmically infectious 'Little Hungry Monster', and his hugely impressive acidic interpretation of Emerson, Digweed & Muir's 'Tracer', will undoubtedly turn heads worldwide.
Toronto's classically trained Glenn Morrison, Tokyo's richly imaginative Satoshi Fumi, and Germany's brotherly duo Monkey Safari, all make highly impressive returns to the label. But, interestingly, it's the strength of the numerous collaborative studio partnerships that is perhaps even more revealing. There's an incredible Latino Detroit fusion of styles from Vancouver-based Andromo, who joins forces with much respected USA scene stalwart Chris Fortier. 'This Just Then' marks this duo out as a future creative force to be reckoned with. The excellent production tag teams keep on coming: Austria's Philipp Straub joins forces with Sweden's Charlie Thostenson; Germany's collaborative kingpin, Nils Nuernberg, teams up with Stelios Vassiloudis; Germany's multitasking maestro Martin Eyerer with fellow countryman and techno-meister Patrick Chardronnet; then there's BOg and Cologne's Tim Engelhardt. Yet another bright new star on the techno horizon is Holland's Rob Hes, who joins up with the up-and-coming LAAT to raise the techno temperature on CD3 to new heights with their intense 'Perseverance'.
When you've got such rich and illustrious back catalogue containing unrivalled classics, to revisit at appropriate moments in time and reinterpret for a new generation, its no wonder that 'Frequencies' reveals some very special surprises. The recently formed Rhythm Design duo provide a masterful, soaring, percussion fuelled update of the 2001 Bedrock classic 'Groove Is In The Air' by Tijuana. Who better than Belfast's magnificent Montel to remix another classic from 2001, Phil 'Moonface' Thompson's 'U Get So Give' into a full-on techno beast? Saving the best until last, 'Pushin' Too Hard' (a truly legendary Bedrock track and the label's 9th release back in 2000 courtesy of Saints & Sinners), receives what can only be described as a career high point remix from the supremely talented Tel Aviv-based electronic musician and DJ, Guy Mantzur. A finale is rarely as impressive in quality as this, but since perfection from beginning to end is John Digweed's trademark, it is quite simply always what is expected from Bedrock.
Further Info:
http://johndigweed.com/frequencies/
https://www.mixcloud.com/johndigweed/
www.youtube.com/user/bedrocktransitions
www.twitter.com/#!/BedrockRecords
www.facebook.com/bedrockrecords