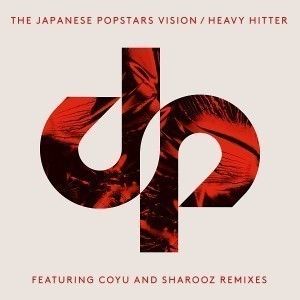 Bedrock kick-starts 2014 with The Japanese Popstars
HARDER… DARKER… STRONGER… was the tag-line and "Disconnect/Reconnect", the third studio album from The Japanese Popstars, garnered plenty of critical praise and won the hearts and minds of many forward-thinking music fans throughout 2013, proving to be a big success for John Digweed's Bedrock label. So fittingly, it falls to Gary Curran and Gareth Donoghue to kick-off the 2014 release schedule with a timely revisit to three of the album's boldest tracks, with superb heavy-duty remixes from London based Sharooz and Barcelona's Coyu.
The mighty and melodic "Vision" and insanely noisy "Heavy Hitter" battle it out to see who can become Techno champion of the world, a duel that can only result in them both sharing the podium, being so distinctly different in attitude and being unforgettably memorable. It was the original version of "Matter Of Time" (featuring Green Velvet on vocals) that took the 2012 IMS by storm, catching the ears of Laurent Garnier, Francois K, Carl Cox and John Digweed, who promptly signed TJP to Bedrock. Now, for 2014, it reappears with a suitably massive Coyu Remix. With his Suara label currently one of the most prominent imprints in the world of Techno, Coyu's pedigree is of the highest order and he stands as one of the most charted artists in Resident Advisor's history. Sharooz (owner of La Bombe), whose recent tracks on GND Records have been flying high, is no slouch either! His decidedly twisted remix of "Heavy Hitter" is impressive in the extreme and will no doubt be causing chaos everywhere it lands.
There can be no doubt, that this next salvo from The Japanese Popstars is destined to be heard in the dirtiest of dark rooms and at the biggest nocturnal festival shows worldwide, throughout 2014 and beyond. These boys are on fire and have their gaze fixed firmly on the future.