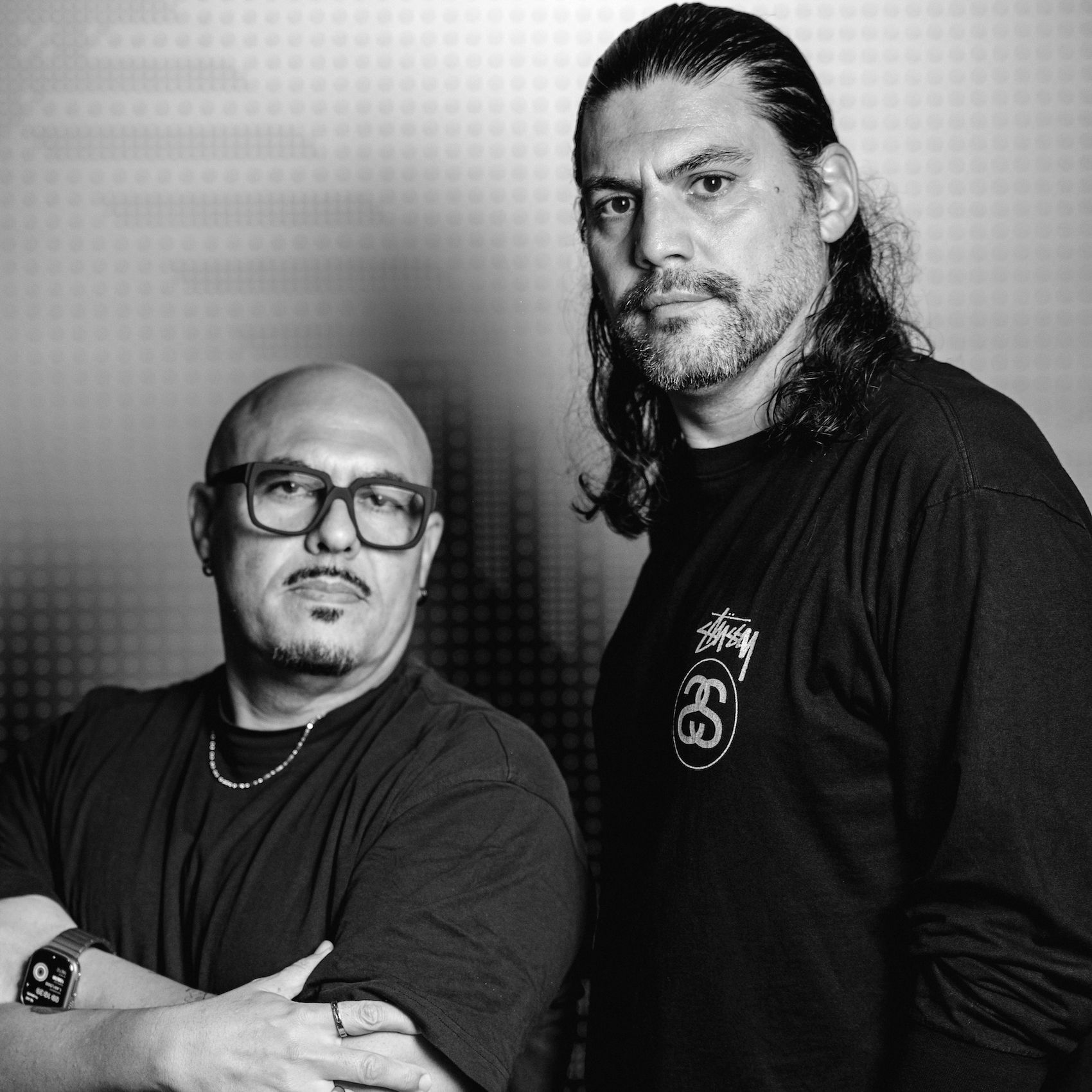 Behind The Scenes of Black Legend, Powerdress & Ridney 'Over You' (incl. Richard Earnshaw Revision)
Behind The Scenes of Black Legend, Powerdress & Ridney 'Over You' (incl. Richard Earnshaw Revision)
Italian producer and DJ Black Legend is the creator of the UK's singles chart No.1, 'You See The Trouble With Me'. He's been awarded multi gold and platinum discs since he started his career in the late 80s, building an impressive discography and signing productions and remixes to world's top independent labels. Meanwhile, UK producer and DJ Ridney has been Awarded "Essential New Tune" 3 times on Pete Tong's BBCR1 Essential Selection and has released music on Defected, Toolroom, Armada, Newstate, Perfecto, Ministry of Sound, Nervous, Size and Spinnin, to name a few. As their hot new collaboration with Powerdress, 'Over You' lands on Fool's Paradise, complete with a tasty remix from Richard Earnshaw, iHouseu goes behind the scenes…
Hi Guys, congrats on your new single 'Over You', how did the collaboration come around?
Ridney: Black Legend and I spent some time DJing together during 2022, and during a weekender, we were in a hotel room with friends going through some demos he had on his laptop. 'Over You' was the final demo in the bundle and I instantly asked for the parts, a summer French Touch kinda vibe caught me straight away.
How did you get together with Powerdress?
Black Legend: Ridney had the parts and as the demo continued to develop, he contacted Powerdress and asked if she'd like to write to the track (he'd previously bumped into Powerdress in Ibiza and they'd always planned to do a collab).
The v1 vocals came through and sounded great, but during a sit down at Destino / Ibiza Music Summit this year (2023), gave us all the opportunity to collectively chat about how the record could be better. Post IMS, Powerdress slightly changed the vocal and we all loved the final results.
Please tell us a little bit about the inspiration behind the single?
It's a song about getting over heartbreak, musically it has Summer vibes, with a nod to the classic French Touch of the early 00's.
There is also a remix from Richard Earnshaw, how does that sound?
Ridney: I always knew Richard would continue to elevate the package. He and I have been fortunate enough to write/produce a lot together in the last year on singles, remixes and productions. He captured perfectly the smooth vibe, adding absolute class to the package.
Production wise, how did you go about putting the release together and who did what?
Ridney:  The original idea was all Black Legend's, we just heard the parts and knew we could develop the song further.
Did you face any challenges or obstacles in the writing or recording process?
Black Legend: Only how far we all live from each other and continuous work and tour schedules. I'm in Italy, Ridney and Powerdress in UK (although based in different parts). Fortunately with the current advent of the internet, we were all able to make progress due to regular scheduled studio time.
Richard Earnshaw: Not exactly an obstacle but for the revision it took a few spins round to lock in the verse bass/chords to work with Penny's melody as the original bassline is an odd one.
What was the main kit that you used on the release and did you get to work with any new instruments or kit in the process?
Just our favourite DAW's, for Black Legend its Cubase, Ridney is based in Ableton and Mr Earnshaw uses Logic.
And what's your favourite piece of studio kit? 
Ridney: Isla Instruments SP2400
Black Legend: My Barefoot monitors and SSL UC-1
Richard Earnshaw: I think it has to the SSL X Desk. It's the hub of everything in the studio. Flexibility. Sound. Just a lovely grey box of sexiness
How did you get together with the Fool's Paradise label?
Ridney: Richard and I had been road testing the track together at gigs, and Mark Knight heard it. He very quickly asked if we'd like to sign it to his new label. Naturally we were all super keen to sign to his new label.
Will you be working together on a future release?
Ridney: Black Legend and I have other tracks we've been working on together which are still unsigned.
How has the release been going down in your DJ sets?
We've all played it in our sets during the summer, but saw great reactions collectively at last week's Amsterdam Dance Event.
When you're not making music or DJing, what do you do to chill out?
Ridney: I personally love to spend time with my family and friends and forget about DJing.
Black Legend: Enjoy some quality time with my son and family in general, and when possibly a quiet aperitif drink by the sea shore.
What else do you have coming up in the pipeline?
Ridney: I also have a single out on 11th Nov with Finland's Roisto on Armada, plus a remix forthcoming with Richard Earnshaw for ATFC and also another single coming on Fool's Paradise with Australian legends Husky & Xira.
Black Legend: A collaboration release with the legendary Todd Terry and a pretty busy winter season.
Black Legend, Powerdress & Ridney 'Over You' (Incl. Richard Earnshaw Revision) is out now on Fool's Paradise.
https://Fools.lnk.to/OverYouAS