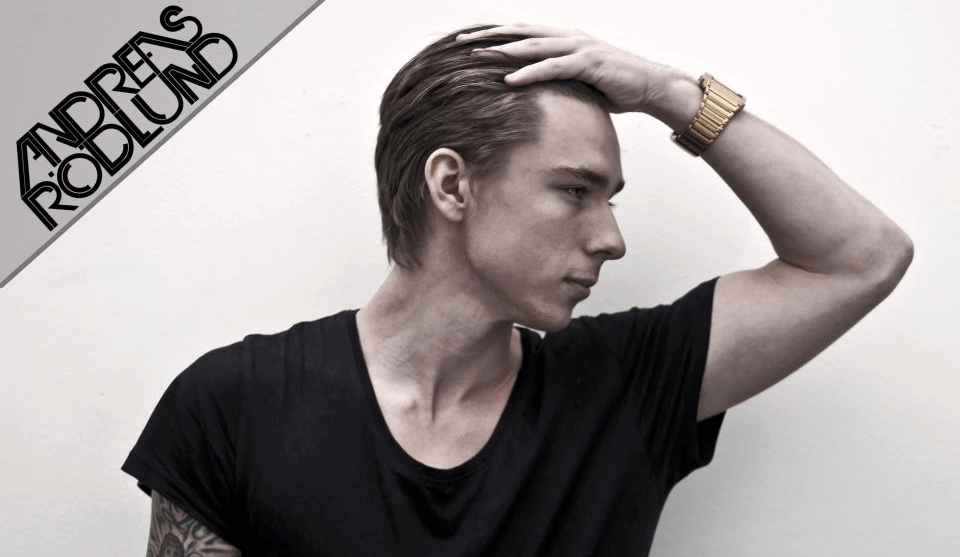 Behind The Scenes With Andreas Rodlund & Matt Hewie
Scandinavia is no doubt a source of some fine talent from every corner of the electronic dance music world. From the most experimental undergrounds, to the stadium filling super groups – the region seems to have more than it's share of globally received talents. Two of those pushing towards the top end are Andreas Rodlund & Matt Hewie – a talent duo that are making all the right moves as they work through an impressive library of releases that are picking up support from the likes of Marco V, DJs From Mars, Eric Morillo, Alexei, Bobby Deep, Graham Gold and many more – as well as picking up support slots for heavyweights including Steve Aoki, David Guetta, Judge Jules, Alex Gaudino and Stonebridge, just to name a few. It's safe to say they are on the rise and not looking back.
BEHIND THE SCENES
So guys, 'The Moose' is still getting a lot of love around the world. How did that track come to be?
Actually, at first it was just a fun idea at an after party but the more we worked on it – the more we realised it had release potential.
Do you guys work together often?
Yes, we actually collaborate regarding most things. Everything from playlists to making edits, mash-ups and our own original tracks. We also prepare out PressPlay Sessions together.
Do you work out of the same studio or collaborate online?
As we live in two different cities we do both. Most of the time we work online, but we try to meet up at least a couple of times a month.
You've had some great DJ support right?
Yes! We love that several DJs from the DJ MAG Top 100 support the track, the Swedish Moose is all over the world!

The release has also been charting well in the Dance Charts across Scandinavia?
11th most popular track in the Scandinavian Dance Chart! Big love! It has actually peaked at #15 in booth Sweden and Norway and entered the Finnish and Danish dance charts, as well as the DDK Dance Chart. We're really happy and humbled with the response.

You both hail from Sweden, let's give your homeland some attention. If you had to describe Sweden in one sentence?
A great place to live in with a lot of love within the music industry that we both live for. Sweden = Awesome.

Best musical export?
We'd have to say Swedish House Mafia, during their massive export they successfully put Sweden right at the forefront of global electronic dance music, which was a huge success on their part.
Something Sweden is famous for?
Best meatballs ever

The downside of living in Sweden?
It is way too cold in the winter
OK let's move on from Sweden. Where's your favourite place on earth?
Matt: Besides spending time with my family I'd love to say something exotic, but I can actually only come up with being in a stage in front of a great crowd. That really makes me love my life!
Andreas: I have to agree, that is as good as it gets.
Best club in the world?
We would say that Pacha Ibiza is a very hot candidate, as we haven't been invited there yet, we expect it to be awesome the day we headline the season finale! 🙂

Best international crowd to play to?
Eastern European crowds are amazing! All of them seem to really LOVE music.

Personal highlight of the last year?
It has to be all the great feedback and support we received last year. It has been totally amazing.
Matt: – Also to be able to perform in front of a couple of thousand people in my home city was a great moment! As I live in a rather small city, it was a special feeling that I won't forget.

Highest rated Producer of the last year?
Hardwell, he is a wizard.
Biggest annoyance of the last year?
Sleeping too much in the weekdays and waking up too early after gigs!

Something that makes you angry?
Racism, hate and that kind of BS.

Track of the year?
It would be easy to say Tsunami or Animals, but we think that Dimitri Vegas & Like Mikes track Wakanda set the bar for the sound in 2013. We still love that track so it's definitely the track of the year in our opinion.
Word of the year?
Subkick
VST/Synth/FX of the year?
Sylenth (every year) 🙂
Any last words or special mentions?
We just want to thank everyone supporting us! Also Southside Recordings done a great job with our releases last year!
Thanks guys.
ANDREAS RODLUND & MATT HEWIE ONLINE
https://soundcloud.com/andreasrodlund
https://www.facebook.com/southsiderecordings.se
https://www.facebook.com/matthewieofficial
https://www.facebook.com/andreasrodlundpressplay