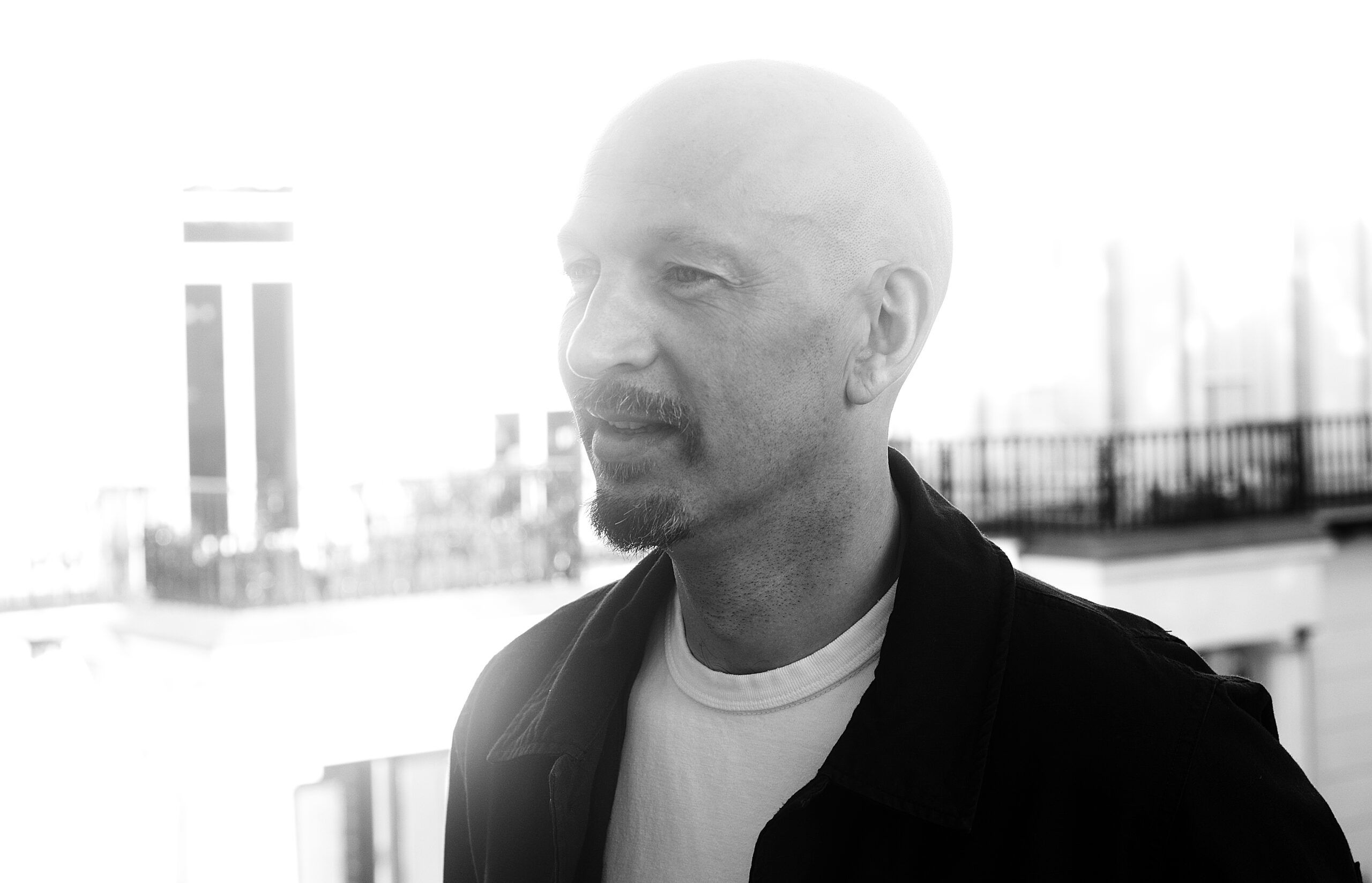 Behind The Scenes with Congellous
Ready with a banquet of saporous electronica to feast upon this Autumn, Congellous, the new House & Techno guise from acclaimed Breaks producer Stanley T Jones, delivers his brand new 'Sputnik 2 EP' for his new label Soba Records. We find out what the Brighton resident is up to..
Hi Stan, for those who may not know, tell us a little bit about yourself and your sound?
My sound, at the moment, is a nostalgia trip on 90's clubbing. My effort to put some fresh club tunes out there for the DJ's who are trying to keep the vibe going.
You're well known for your Nu Skool Breaks productions back in the day on Botchit & Scarper and TCR labels, among others, what's the musical ethos behind your new guise Congellous?
Most of my E.P's in the past have been a 4 way direction, like a cross road of which each track can develop into a style or sound that can inspire either myself or other artists. Congellous is a new cross road that includes retro style dance music, Disco, Techno, Funk, Acid…. fused into new combinations. These are then fused again into a DJ's set somewhere and on it goes.
You ducked out of making productions for a while, what made you get back in the saddle?
I never really stopped, I started writing music with a mate when I moved to Brighton and went off into band stuff. The spin off of this is I learnt about writing songs with lyrics, playing live and in key (!). Now with how powerful music software is it's never been easier for me to experiment with new ideas.
What's the story behind your new Sputnik 2 EP?
Well, the title 'Sputnik 2' was a Russian rocket that had the first dog in space and 'Awaken From The Sleep' is a nod to a time in clubbing history, a memory of the Hacienda and that era that I would like to come back.
You've used a lot of analogue synths in the project, what instrument is fundamental to the Congellous sound?
Yeah, definitely analog synths and these two tracks have some of my fav's as the lead actors – the 303 and the Roland modular – though it's less obvious that it's the sampling and triggering that would give me a sound using an Akai MPC which gives you a lot more options.
You've just launched your new label Soba Records, is it a platform just for your own productions or are you looking to sign other artists?.. what can we expect to hear in the future on the label?
It's going to be for other artists and collaborations as well, I'm pretty excited about the possibilities as I know a lot of talented musicians and Brighton has a strong music scene.
What's the future for electronic where do you see it going?
I think fusions are the way forward as the possibilities are endless, kids with a few bits of kit can be the next MGMT by just experimenting and not trying to fit in.
I would love to see small clubs coming back with residents, somewhere you can go regularly and hear good music with good people.
The way things are shaping up in the world there are parallels to the environment that created the club scene late 80's to mid 90's and it was only people putting
profits above the scene that spelled it's demise and that has kept happening.
Who are your biggest influences?
On what I'm doing at the moment Musically – Herbie Hancock, Sasha pre 1993, Carl Craig, Orbital then generally Mowtown, Stone Roses, Hendrix. Oh and the complete works of Noam Chomsky…..
What do you enjoy most about producing?
When you get something that works in an exciting way – the 303 groove on Awaken from the sleep I got buzzed up by as I imagine people locking on to the groove while dancing. I love the idea of the tracks playing in clubs, I've been in the crowd quite a few times when my track has been played and anonymously got a massive kick out of it.
I really enjoy mixing down in a proper studio with an analog desk, makes the whole thing an experience.
What's your Achilles Heel when it comes to producing?
I've tried to round it off but I some times put to much in when I actually like simple minimal music and sometimes put to little in when it needed more.
Tell us your favourite clubbing memory.
So many, but I've never been as blown away by a club as the Quadrant Park in Liverpool 89-91 if you go to You Tube and type "Quadrant Park – NJoi – Anthem" it was like that all night from when you got in until you were left on the dance floor, 2am, up to your ankles in coke cans (no alcohol club) with the lights on gutted because it was over. It was massive about 1500 people and it used to rain inside because of the humidity from everyone dancing. Sasha at Shelly's was pretty special then the Eclipse all nighters in Coventry, we started taking a coach load from North Wales so having 50 mates along was pretty amazing as well.
How's the Brighton scene at the moment and where do you go to hear cool music?
I haven't got a regular club but bizarrely end up finding good music the EDL (english disco lovers) nights in the summer have been good and you get good one off nights in the big clubs.
Brighton has some great mash up nights where you will get, shall we say, an eclectic mix of sounds.
What's next for you?
I'm pretty inspired at the moment, I've had good reviews from David Morales and Jose Padilla so I'm stoked to do some more tracks and find some new collars.
Maybe develop into a DJ hybrid live set for next year, we shall see 🙂
'Sputnik 2 EP' will be released on 6th November 2016 on Soba Records.
https://www.facebook.com/Congellous-454397558056658/
https://soundcloud.com/stanley-t-jones