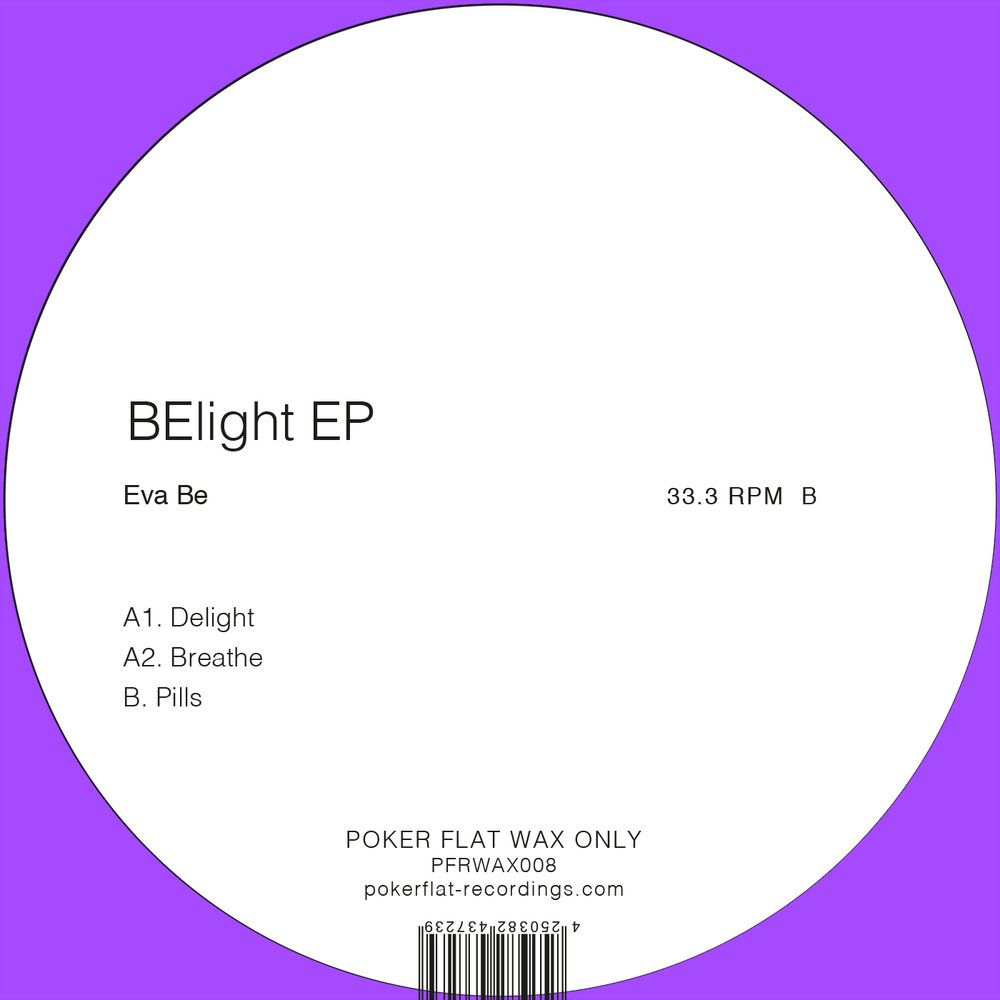 Eva Be - BElight EP
Eva Be has been a key figure in the development of Berlin underground club culture, going back to the 90s and her involvement with the Sonar Kollektiv crew that included the likes of Dixon, Ame and Jazzanova, to name a few. A highly talented producer and DJ, this EP on Poker Flat Wax showcases her skilful mastery of house music.
'Delight' kicks things off on the A side, a low-slung groove wirth Chicago-esque percussion that pops out of the speakers. Some of Eva's love for dub and reggae is also present – vocals and chord stabs echo and shimmer across the track.
'Breathe' is a little more floor-focussed – a hard knocking kick starts this off and the track develops into one of those deep, emotional and driving tracks that get dance floors into a serious states of ecstasy.
Flip the wax and 'Pills' is the third offering for this release – precise-yet-wonky drums, breakbeats, deep pads and synth lines that gel together into a perfect, hedonistic whole.