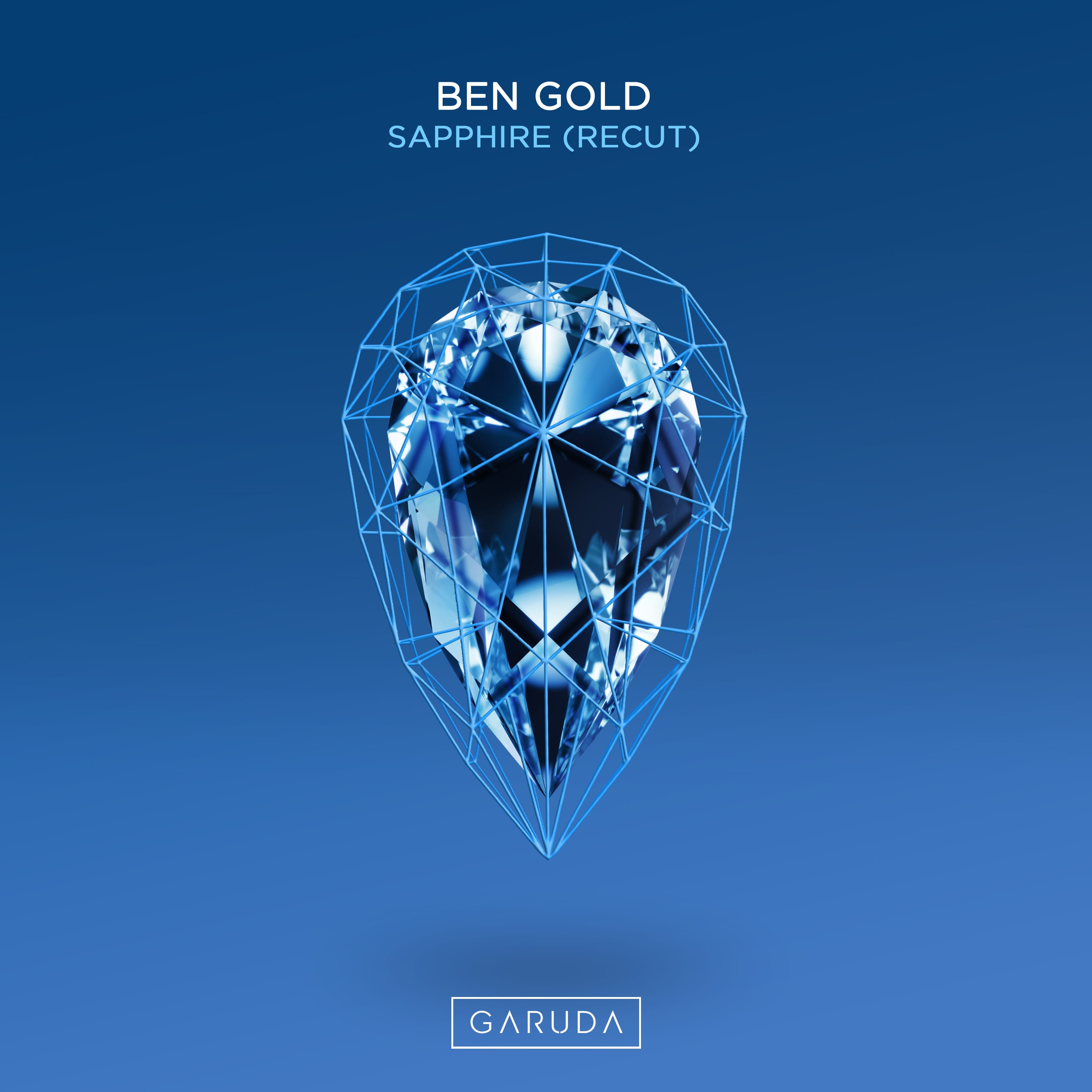 Ben Gold unleashes huge new festival anthem 'Sapphire (Recut)'
Taken from the second chapter of his 'Sound Advice' album, due for global release this September, Armada blockbuster Ben Goldreturns to rock the spot and redefine what it means to power on all cylinders, putting even more fire into his 2010 smash single 'Sapphire' with 2019's 'Sapphire (Recut)'.
Mounted to a gritty mechanised bass, moments of clarity and calm are simply overwhelmed by the kind of trance fantasia that gives full overload from top to bottom. And with a colossal build and drop, Goldnominates himself as chief of festival lift-offs this year.
Speaking from his studio in Amsterdam, Goldexplained the reason for revisiting the original edit: "The original Sapphire will always be one of my favourite records I've produced. It has attitude, and a real swagger about it. It's designed for the dance floor.
"But music evolves and almost 10 years on, I wanted to produce a version for today's dance floors and festivals that does the original justice. I'm certainly not trying to better the original though."
Sapphire (Recut)' marks Gold's welcome return to the Garuda label. The track kick starts a huge run of new and original music that has been tearing up Gold'ssets over the past few months. Eagle-eyed fans may already have spied Gold'snext big hitter as part of a recent, impromptu appearance on ASOT.
With appearances scheduled at the likes of Mysteryland, SHVR Ground Festival, Electric Family Festival, Untold Festival and beyond, and with 'Sound Advice: Chapter 2' on the horizon, it's safe to say the latter half of 2019 will be absolutely golden for the UK's premiere trance producer.
BEN GOLD 'SAPPHIRE (RECUT)' IS OUT FOR GLOBAL RELEASE JULY 19TH ON GARUDA | ARMADA MUSIC
BEN GOLD // LIVE:
Jul 12 – (FUTURECODE) AIM Music Festival, Montreal CANADA
Jul 20 – Electronic Family Festival, Rosmalen NETHERLANDS
Jul 25 – (FUTURECODE) Kyo, Kuala Lumpur MALAYSIA
Aug 04 – Untold Festival, Cluj ROMANIA
Aug 17 – (FUTURECODE) Alfa Future People Festival, Bolshoe Kazino RUSSIA
Aug 24 – Mysteryland (Trance Energy), Harlemmermeer NETHERLANDS
Sep 07 – (FUTURECODE) SHVR Ground Festival, Jakarta INDONESIA
BEN GOLD // CONNECT: