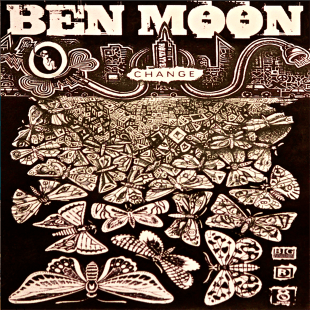 BEN MOON – CHANGE
New York based DJ and multi dimensional artist Ben Moon, is back with an excellent video for his current single 'Change'. The video and single follows hot on the heels of his hugely successful, previous release 'Don't Wake Me'. Building upon the momentum of this success, Moon has upped his game once more and the new video is the perfect visual accompaniment to the infectiously catchy track. As an artist whose work encompasses both the audible and the visual art forms, the mind bending new video should come as no surprise. Those already familiar with Moon are used to an exceedingly high level of visual stimulation and 'Change' continues in this vain.
The video itself takes the viewer on a trippy, psych – influenced journey into the deepest depths of the world of Ben Moon. Featuring live performance footage, as well as a series of dream – like, hazy visuals and cityscapes the clip is totally immersive. One cannot help but get lost in Moon's world, if only for three and a half minutes. The video marries perfectly with the track, a cut of classic deep house music that is certain to be a huge hit with DJ's all over the globe this summer.
'Change' is now at number 18 on the German DDC Dance Chart, a chart it has featured on for two months solid, an impressive stat whoever you are.

Ben Moon's latest video for 'Change' is a perfect example of the extraordinary talent that he carries. As comfortable in the visual world as in that of music, this is an artist destined for success. On the evidence of his recent work he shouldn't have to wait too long.