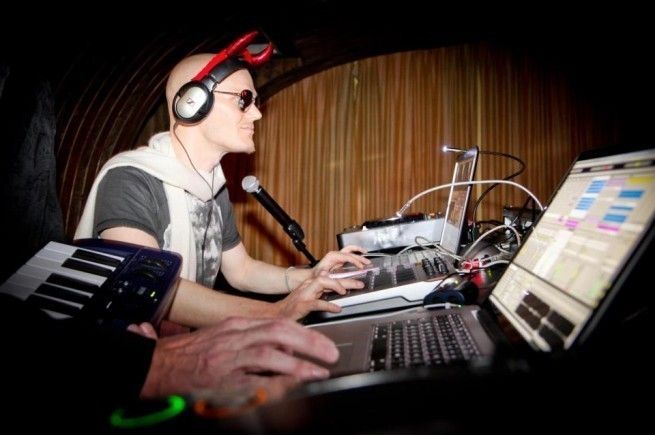 Ben Moon Remix Competition
Ben Moon, the multi dimensional artist whose creative output spans both visual and audible art forms, has launched his new single 'Change'. A follow up to his electro stomper release 'Don't Wake Me', 'Change' is a slice of contemporary deep house. Featuring Moon's trademark thundering drum sound, seductive vocals, and powerful bass, 'Change' already feels like a classic in the making. From the sunny Balearic islands, to super-clubs in Berlin, 'Change' looks set to be the secret weapon of many big room dj's this summer.
Wetting the appetite of club goers worldwide, Moon has enlisted the help of 'Bilingual' producer Jose Nunez to put his own spin on the track. Nunez's shuffle-inducing deep house mix has already reached number 11 in the Beatport Deep House Chart, and looks set for far greater success as momentum surrounding the artist builds.
Moon's original version has subsequently cracked the German Club Chart, reaching number 7, a fantastic position that looks set to improve further. The track also entered straight into Switzerland's Dance Top 100.
Ben Moon's artistic output is not merely limited to his music, as this is only one piece of the puzzle that is his creative vision. Moon's Roklyfe project seamlessly combines his use of the visual arts with sound, design and music. Roklyfe allows an artist to improvise in a live environment, using visual samples that accompany the audio, creating a unique new performance medium.
Check out the Jose Nunez remix of 'Change' here:
Website: http://www.worldofbenmoon.com/
Twitter: https://twitter.com/benmoonartist
Facebook: https://www.facebook.com/benmoonsworld
Remix Competition:
IHouseU is teaming up with Ben Moon to offer you the opportunity to remix the single yourself and enter our remix competition. To enter just download the stems, flip the track your way and upload it to our soundcloud group (all linked below). The winner will be selected by Ben and his team and be officially included as part of the next Ben Moon release!
Contest ends: July 31st 2014
Download the track stems – click here
Download the terms and conditions – click here
Submit your entries – click here