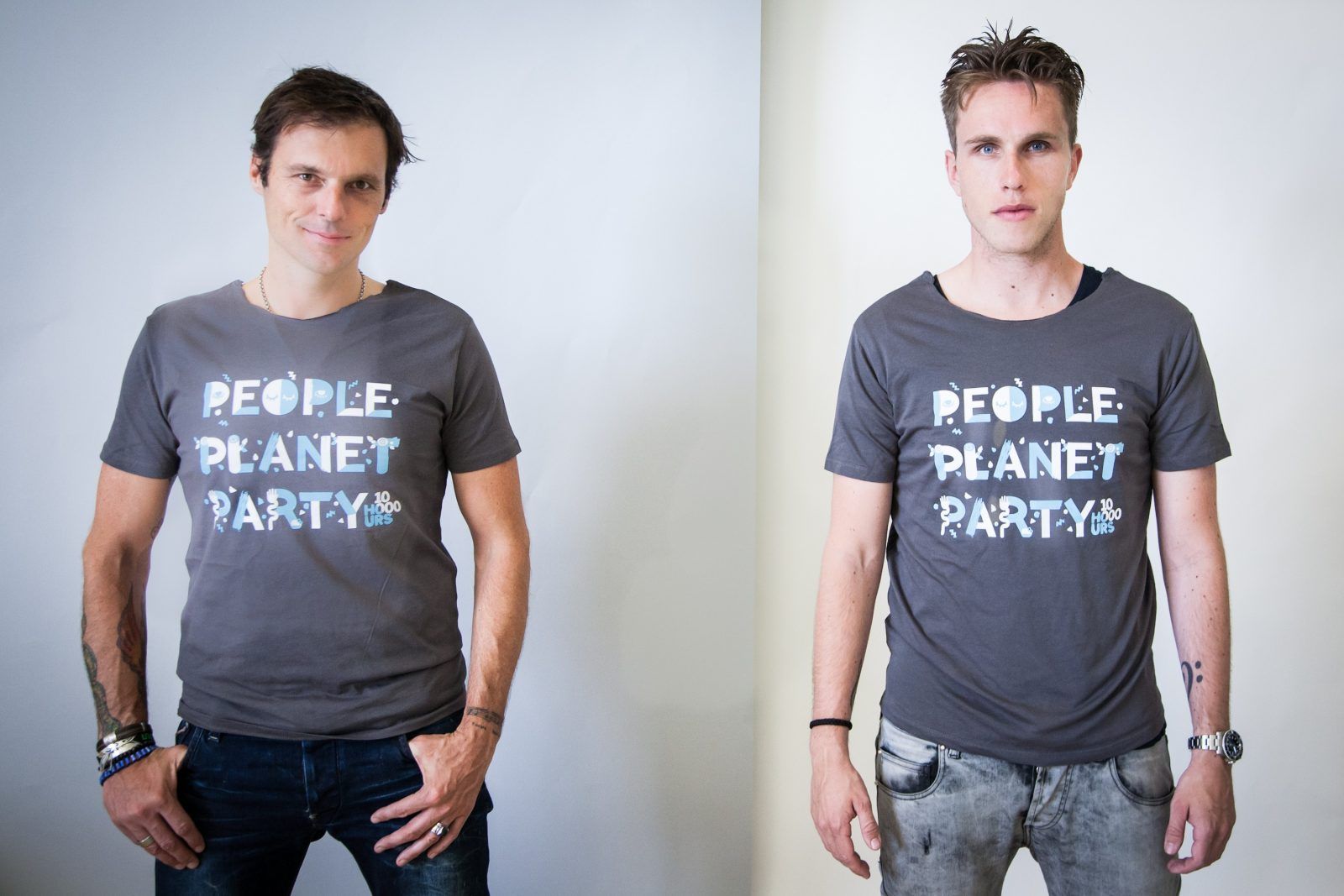 Nicky Romero and Duncan Stutterheim 10,000 HOURS ambassadors
International top DJ and founder ID&T encourage all dance music lovers to do something good for society
International chart-topping DJ Nicky Romero and ID&T founder Duncan Stutterheim have announced their commitment to the 10,000 HOURS foundation. The aim of the foundation is to inspire young people world wide to donate their time and give something back to the local community. In their role as ambassadors, they inspire their supporters to volunteer and help social and community organisations. Nicky Romero kicks off his ambassadorship with his own voluntary day. He invites ten of his fans to give kids with special needs the day of their live in Amsterdam, on July 1.

Ambassadorship 10,000 HOURS
By taking up the role of 10,000 HOURS ambassador, Duncan Stutterheim and Nicky Romero have become the foundation's face. Nicky Romero aims to inspire young people: "10,000 HOURS enables people to really contribute themselves, to make a true effort instead of just giving money. That to me is an additional value. As a DJ, I am able to reach lots of people which allows me to make other people happy together with my fans." ID&T founder Duncan Stutterheim offered a helping hand during the Sensation Voluntary Day in Amsterdam and is proud of the international cooperation between Sensation and 10,000 HOURS. "10,000 HOURS and Sensation share more than just music and parties. In my eyes, each and every company should give back to the environment and the community, no matter to what extent. If everyone contributes in his or her way, we can make a major difference."
The short 'Celebrate Life' documentary clearly illustrates how the ID&T spirit for sustainability has developed throughout the years. If you're interested, you can watch this documentary below:


10,000 HOURS
10,000 HOURS inspires people throughout the whole world to donate their time and do something good for another human being. Together with festivals and DJs, 10,000 HOURS organises voluntary days. The activities vary from refurbishing playgrounds for children with special needs to offering a helping hand in care homes for the elderly. Inspired by the positive vibe amongst dance festival visitors, we came up with the idea to join forces and donate time together to the environment and social organisations in 2010. Visitors of festivals including Mysteryland, Sensation and Solar were provided with the chance to contribute to the surroundings of the festival grounds. Donated hours are being added up and the result is an amount of more than 17,000 donated hours. We are aiming to achieve the second 10,000 hours of voluntary as soon as we possibly can.

Nicky Romero Voluntary Day
In his role of ambassador, Nicky Romero organises his own voluntary day in Amsterdam on Tuesday, July 1. Nicky Romero and ten of his biggest fans will brighten up a home for kids with special needs by refurbishing the rooms. And they're not just ordinary improvements; Nicky Romero and fans will be creating artworks with graffiti artist ROYALSTEEZ. As from today, fans are able to sign up via the 10,000 HOURS Facebook (www.facebook.com/10000hours).

Nicky Romero
Nicky Romero (real name Nick Rotteveel) is a DJ, producer and owner of the Protocol Recordings label. In October 2013, he ended up as the number seven DJ of the world in the annual DJ Mag Top 100. Nicky Romero works with DJs like Tiësto, David Guetta, Hardwell and Avicii. In 2012, he ended up as number 1 in the British hit chart with his single 'I could be the one'. On Saturday July 5, he is performing during the Sensation festival in the Amsterdam Arena.

The Nicky Romero voluntary day is powered by VSB fonds and Skan fonds.