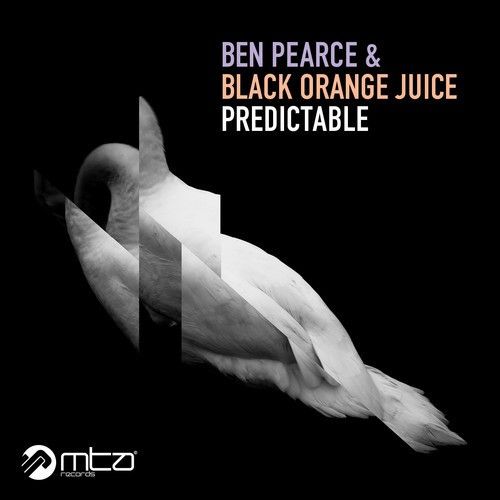 Ben Pearce & Black Orange Juice – Predictable (Ossie Black Widow Mix)
MTA Records are excited to announce their new release, a collaboration between returning hero Ben Pearce and hotly-tipped trio Black Orange Juice. The four masterminds have joined heads and the outcome is 'Predictable', a soulfully smooth but bumping single that equally showcases lyrical flair and production prowess.
Manchester artist Ben Pearce made his debut on the label in 2012 with his first full length EP 'What I Might Do'. The record had a rich and fruitful journey; it made its way through the blogs and eventually dominated the airwaves, as well as the clubs, and reached No.7 in the official UK charts. With a nod from tastemaker Pete Tong and the 'Essential New Tune' blessing, 'What I Might Do' went on to achieve big things and gained championing support from the likes of Jamie Jones, Annie Mac and Heidi along the way.
Fresh-faced London trinity Black Orange Juice are one of the UK underground's most talked-about breaking names. Ringleading producer/DJ Ossie (Hyperdub and 2020 Vision regular, and all-round club don), alongside childhood friends and go-to hook-machines Paul Black and Tilz, earned their stripes with critically acclaimed EP '3 Started Alone' last year. The release via trend-setting New York label True Panther Sounds (King Krule, Hyetal) garnered widespread hype from the likes of Pitchfork and FACT through to radio dons like Benji B and Rob Da Bank.
'Predictable' is an amalgamation of styles, song writing, and senses that individually shine through with inexhaustible soul and swagger. The record starts with angelic strings, which are quickly met by BOJ's silver-tongued vocals that lead into the instantly addictive chorus. With a uniting house pulse from Ben and Ossie leading the way, Paul and Tilz' flow, weaves classic soul and UK funky influences throughout. 'Predictable' is the perfect blend genres. Its high-gloss beats and tropical energy compliment one another making this an instant classic.
Ben Pearce's ReWork of 'Predictable' is out now with the original due out on 21st April, accompanied by an exclusive remix package. The two outfits involved continue to tour around the globe, Ben has just finished his debut sold out Australian tour and Black Orange Juice's summer festival schedule is quickly filling up making them one of the most in demand bands to see this year.
Ben will be playing at Junk Department's Big Top on Saturday 3rd May, inside a bonafide circus big top that will play host to some of electronic music's hottest talents. For more info and tickets, see here: http://bit.ly/1iwjqnx