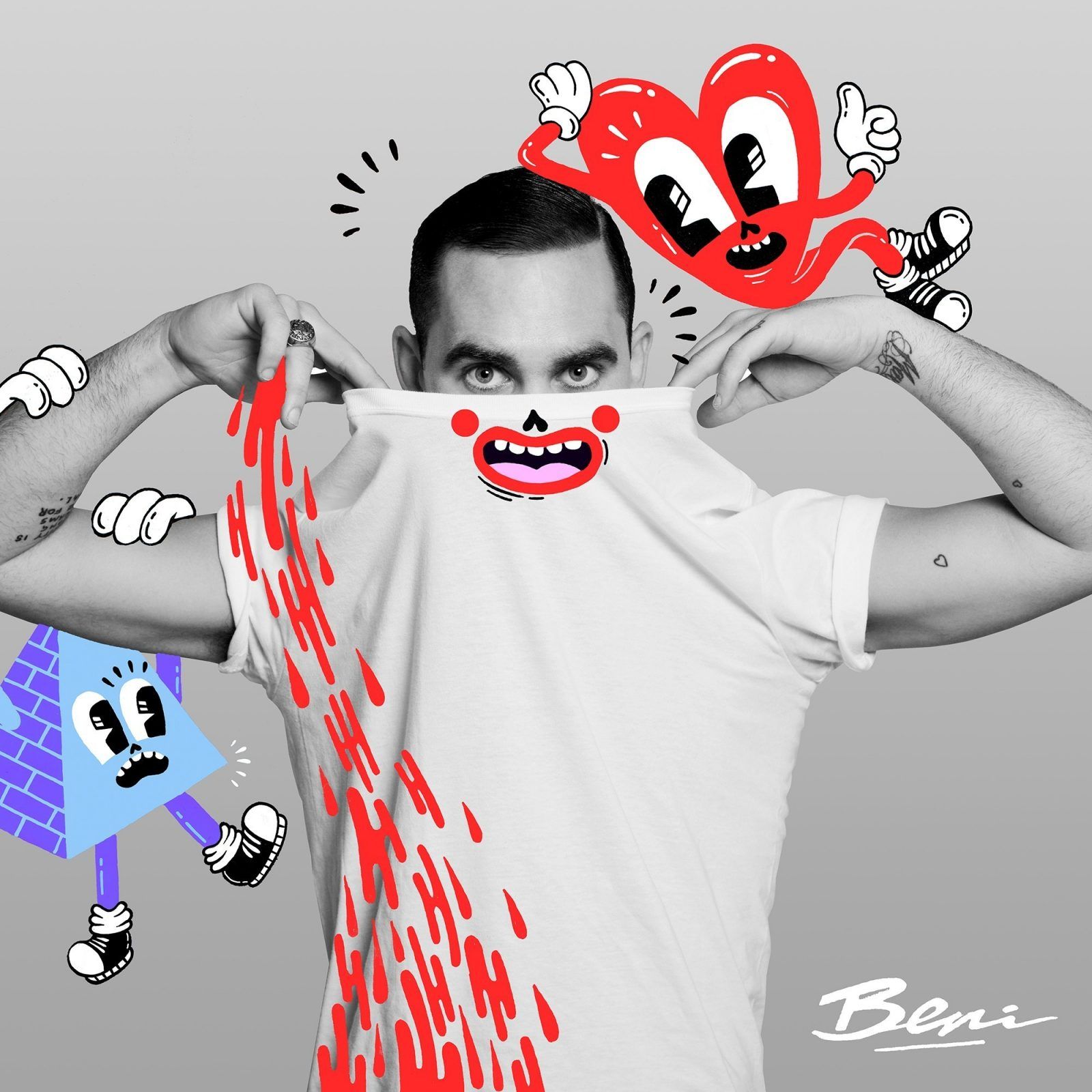 Beni – Love On The Run
Sydney-based dance music dreamer Beni returns to the floor with a new EP this December 2nd, the double shot Love On The Run / Summer's Gone. It offers the first taste of new music & a forthcoming series of EPs that punters can enjoy, before the Bang Gang stalwart, La Roux remixer and self-confessed 'curious motherfucker' kicks off a run of DJ shows up and down the East Coast of Australia next month.
Beni's debut album, House Of Beni, came out on Modular Recordings in 2011 and served up an eclectic, erratic energy that joined the dots between house, techno, downbeat, and electros (both clash and pop). Two years and some several hundred DJ sets later, Beni is back with a more purposeful spring in his step and more focus to the fire that burns brighter than ever within.
Love on the Run / Summer's Gone is produced by Kim Moyes (The Presets), and features Prince Terrence (NY) as guest vocalist. Terrence lends a familiar sound to the EP, after his collaboration on House Of Beni's cut 'Last Night'. The EP comes backed up with remixes from L-Vis 1990 and Riton.
Love On The Run offers up a slice of future house, sounding like an ungodly hour in a Blade Runner city. The vocals inject the otherwise machine-funk instrumental bed with a lovelorn human touch. Summer's Gone on the other hand sees Terrence in step with the track's cold, techno heart. A sinister dark alley acid workout. A sounding of the siren to the underground resistance.
Beni's EP Love On The Run / Summer's Gone is digitally available on December 2nd.
International DJ dates:
Fri 6 Dec
The Coven @ Phoenix, Sydney
Sat 7 Dec
Survivor! Melbourne
Sun 1 Dec
The Beach Ball @ Beach Road Hotel, Bondi
Sat 14 Dec
The Plot @ Big Top, Luna Park, Sydney
Sun 15 Dec
The Plot @ The Palace Theatre, Melbourne
Sat21 Dec
Mr Kims, Adelaide
Wed 1 Jan
Ministry of Sound Classics, The Ivy, Sydney
listentobeni.com
|
modularpeople.com
For more information contact Ben Smith or Johnny Beverton
[email protected] | 077 6492 6719 // [email protected] | 077 8859 5838
Echo Empire, Fitzroy House, The Print House, 18 Ashwin Street, LDN, E8 3DL
[email protected] | fb.com/echo.empire.ltd | @echoempire |
soundcloud.com/echoempire