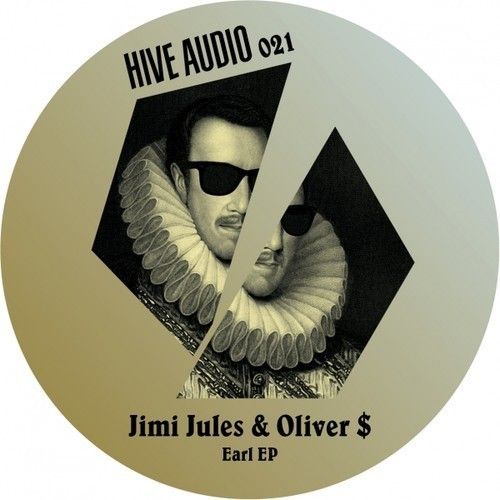 Jimi Jules & Oliver $ – Earl EP
One can definitely understand why our young swiss producers have Miles Davis and Herbie Hancock in their biography when listening to the new Hive021.
"Earl" lives from all kinds of soulful sample work. Put into the scene with real passion, it puffs the real funk into the house arrangement.
This kind of peak time production is also known to be the touch of Oliver $. Therefore he and Jimi Jules got together for the track "Soggy Cereal", and we are very excited to announce the release of two real heavy hitters on HIVE.
Jimi Jules, sometimes described as a fusion of Miles Davis and Herbie Hancock, is one of the most outstanding producer and musician in Switzerland, blessed with a endless repertoire of incredible good house tunes. You rarely will find a similar DJ, spending such compassion, skill and joy for his work in the club. On the other hand, Jules is spending many hours in his studio. Some Tracks already got the very attention of different major labels, and they are more than open, to bring his stunning sound to the record store.
Traveling between Berlin, Zürich and Bern, Jimi also plays in his own founded band "Le Dompteur" which mabye explains, why his performance behind the turntables is truly one of the best experiences, you can get around here.
Oliver $: Since the success of creating what became arguably the biggest track of 2011, 'Doing Ya Thang' Oliver $ has continued touring the world, making many memorable appearances alongside his Made To Play boss, Jesse Rose throughout their Samples Pleasure tour. His most recent track for Play It Down, 'Hoes' reached the number 3 slot on Beatport's tech house chart. Receiving high acclaim from critics and DJ's alike, the track has been on heavy rotation amongst the records bags of Heidi, Nic Fanciulli, DJ Sneak and A Trak. He also collaborated with house legend Cajmere on his album 'Too Underground For The Main Stage' which also featured the likes of Maceo Plex, Jamie Jones and Pleasurekraft. Next up remix wise for the Berlin based producer is his contribution alongside Laura Jones and Gerd of Romanthony's 'Let Me Show You Love' remix package on Glasgow Underground. Over the summer he plays a string of exciting shows including Pacha in Ibiza and for Loco Dice's new Used & Abused night.