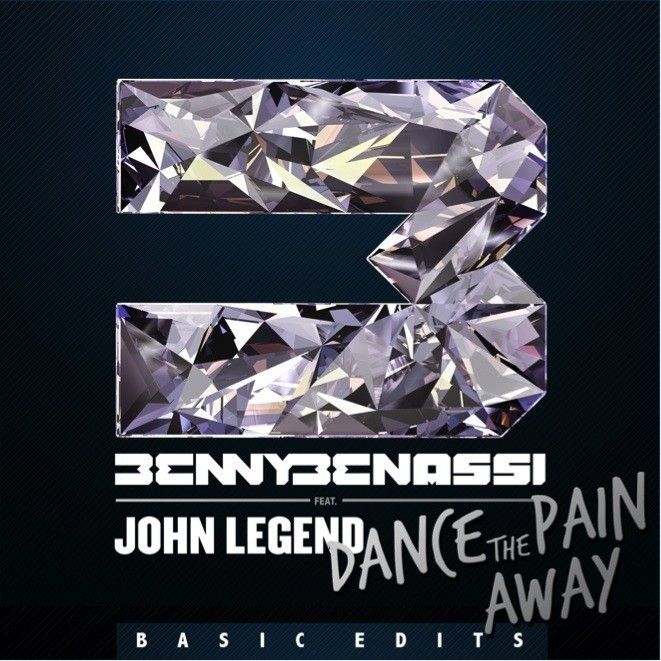 Benny Benassi – Dance the pain away
World-renowned Italian producer and DJ Benny Benassi is releasing a brand new "Basic Edit" of his latest single "Dance The Pain Away" featuring multi Grammy Award-winning singer/songwriter John Legend 6th October via Ultra Music. The new edit has warranted a remixed version of the original "Dance The Pain Away" video (featuring both Benny Benassi and John Legend) and can be viewed on YouTube here: http://youtu.be/syxZ_vUKDFU.
Co-produced with his production partner and cousin Alle Benassi, "Dance The Pain Away" is a bona fide summer anthem that will ignite the crowds this festival season. The duo unveiled the original version of "Dance The Pain Away" to the world at this year's Coachella (Saturday, April 13) when Legend made a special surprise appearance during Benny's stellar performance at the Sahara Tent. Featured by CNN, the Los Angeles Times, Fuse and USA Today, who highlighted the performance as one of Saturday's best surprises, the set was one of the most memorable moments at Coachella 2013.
To accompany the single, Benny also unleashed special remixed versions of the track from some of the world's top producers in electronic music today, including Daddy's Groove, Alex Guadino and Jason Rooney, Dyro, Jimmy Carris,Tom Swoon and DEVolution, as well as a special mashup from Gaudino and Benassi himself. You can pre-order the single package on iTunes here: http://bit.ly/19aaZJK.
The official music video was directed by Cameron Duddy. The video brings the song to life as it takes fans on a scenic drive along the famed Pacific Coastal Highway in Los Angeles with Benny Benassi behind the wheel of a classic Porsche 550 Spyder. Featuring John Legend and Benny Benassi, the video grips the gut of the track and captures the essence of searching for escape.
www.bennybenassi.com
www.facebook.com/bennybenassi
www.twitter.com/bennybenassi
www.youtube.com/bennybenassitv
www.soundcloud.com/benny-benassi
www.ultramusic.com