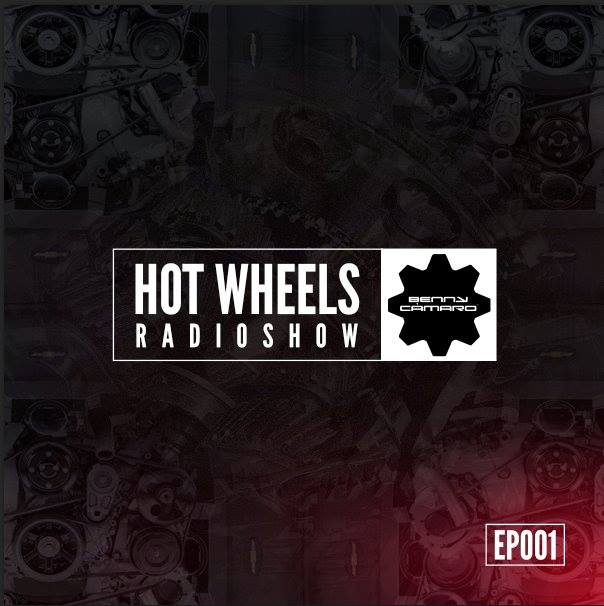 Benny Camaro – Hot Wheels Radio Show #1
Having spent the last few months releasing one stellar production after another, Benny Camaro has now put his signature on a new project. Out now on Mixcloud is the first episode of Benny Camaro's freshest radio show 'Hot Wheels'.
Being the mind behind remarkable efforts such as: 'Uh Yeah', 'Follow Me To Paradise', 'You Got Me', 'All In My Mind Remix' and his Beatport 'House Top 100' chart entree 'Crack It Out', the Italian talent is certainly not a new name within the electronic music scene and has now expanded his reach via his radio show.
An ambassador of his own signature style dabbling into House, Electro, Progressive and Deep House, whilst also pitching in some tastes of Soul, Funk, Afro-American Music and Rock, Benny Camaro is an in-demand artist who's had the pleasure to work with top Dance music entities worldwide. His music has been widely supported by his peers and has been signed to renowned labels like: Jango Music, Casa Rossa, IRMA Records, Kluster Records, 5howtime Records, Cablage Records, Paper Airplane Records, Tiger Records and Musica e Parole.
An extension to Benny's studio work and live performances, 'Hot Wheels' radio show features some of the best House vibes around. His first mix includes the works of heavyweight names such as: Beatflashers, Luke DB & Eddy J, Edwin Geninatti, Felix & Gianx, Modium, Alex Ferry, Luke DB Van Kers, Priism and Ellen Weller. Benny Camaro has also decided to put in some of his own projects, namely: 'You Got Me', 'Everybody', 'Come One', a remix of Wlady's 'All In My Mind' and his upcoming remix of Isac's 'In That Mood'.
In an hour, Benny Camaro has managed to display his remarkable mixing skills and refined music selection, whilst also showcasing some of his quality projects which have shaped his career. There are certainly many more episodes of 'Hot Wheels' radio show to be released in the next few weeks, but in the meantime keep an eye out for Benny's upcoming release 'In That Mood Remix', out on the 12th of August.
Hot Wheels Radio Show #1 Tracklist:
1. Benny Camaro – You Got Me (Original Mix)
2. Beatflashers – [B]Rave (Original Mix)
3. Luke DB & Eddy J – Into The Groove (Original Mix)
4. Benny Camaro – Everybody
5. Edwin Geninatti – Funkin' (Original Mix)
6. WLADY – All In My Mind (Benny Camaro Remix)
7. Felix & Gianx – Loop In Town (Original Mix)
8. Modium – Nubia (Original Mix)
9. Alex Ferry, Luke DB Van Kers feat.Nathan Brumley – Guitar Love (Vocal Mix)
10. Isac – In that Mood (Benny Camaro Remix)
11. Priism – How You feel (Original Mix)
12. Ellen Weller – Samba (Original Mix)
13. Benny Camaro – Come One
Benny Camaro – Hot Wheels Radio Show #1 by Benny Camaro on Mixcloud