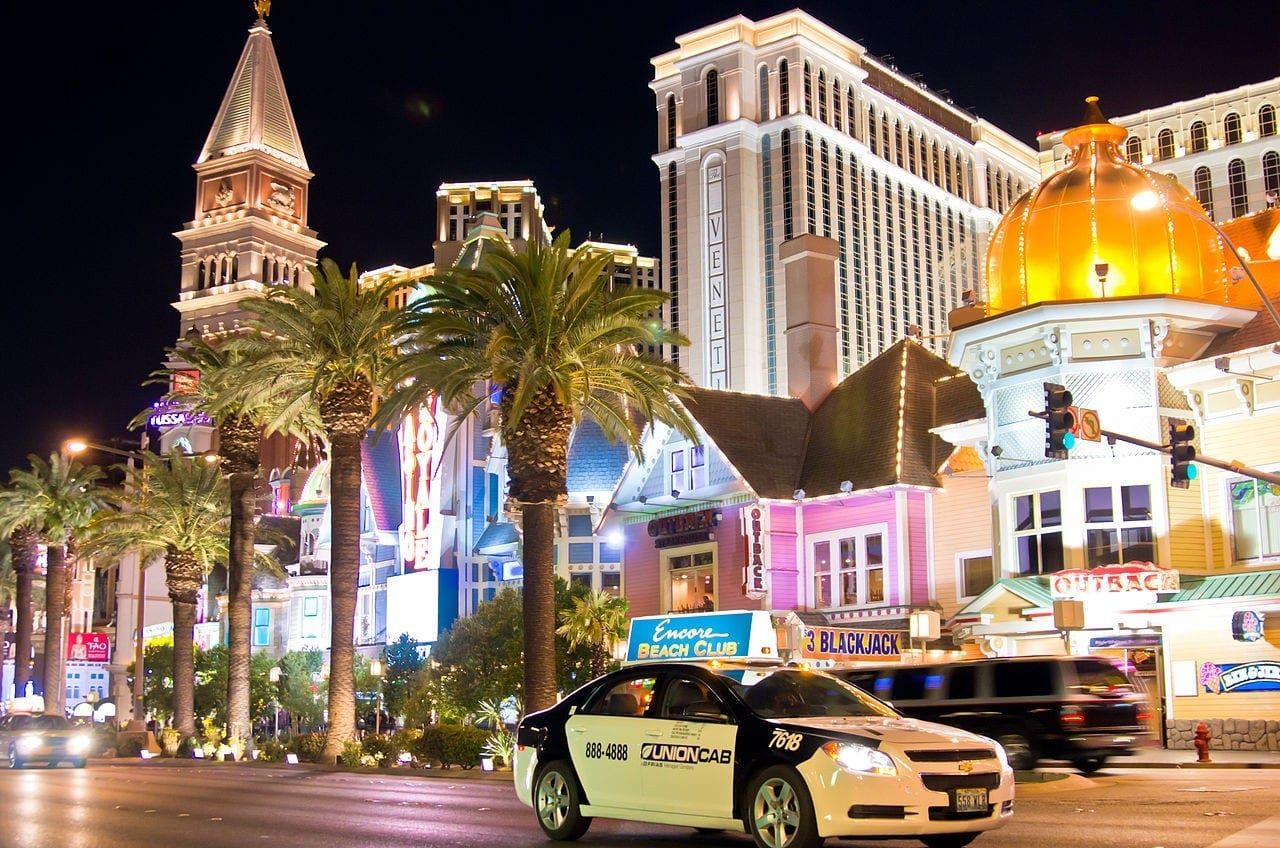 Clubbing Las Vegas style…
For many, the mention of Las Vegas will conjure up images of casinos and old-fashioned cabaret. However, it seems that the desert city is slowly updating its image beyond the traditions of Elvis Presley and Frank Sinatra with some groundbreaking new dance clubs that are challenging our preconceptions of Sin City.

Daylight Beach Club
Although Las Vegas is hundreds of miles away from the Pacific Ocean, the highly popular Daylight Beach Club offers clubbers a chance to enjoy the best in modern house and techno from a beautiful turquoise pool surrounded by palm trees and the brilliant Nevada sunshine.
Taking inspiration from the legendary sunrise and sunset sessions at Ibiza, the Sunday Sundown sessions provide some cutting-edge deep house sounds to take in the wonder of the magnificent Las Vegas sunset.
As part of the Mandalay Bay Resort, the club is especially well suited to some high-class clubbing events. The VIP tables and exclusive cabanas offer a luxurious way to enjoy the cream of the dance world who are starting to make regular trips to the party capital of the world.
The club was recently visited by top Miami producer Henrix who dropped a few of his most iconic tracks including 2013's 'Hit It'. And on 21 August, the award winning Scooter and Lavelle will treat party-goers to a brilliant combination of progressive beats and turntable skills.

Away from the club
Of course, you may find some time where you're able to tear yourself away from the poolside dance retreat. And if you're looking to get yourself instantly acquainted to the Las Vegas lifestyle, then head to the infamous Las Vegas strip. For approximately four miles, the strip runs through the heart of Sin City and is a glittering showcase of hi-tech hotels, sparkling casinos, and some memorable tourist attractions.
The strip is home to the world famous MGM Grand and Caesar's Palace casinos that prove that gambling is still a big part of the Las Vegas lifestyle. The attraction of such casinos has recently led to the development of an increasingly popular range of online casino sites, so if you're looking to get a little bit of practice in before heading to the gaming tables, then head to Betsafe where there's just about every casino game imaginable.
But if you're looking for a little time to chill away from the dancefloors and the casinos, then it's worth remembering that you're not too far from the natural majesty of the Grand Canyon.
This colossal national monument is a fantastic place to get back in touch with nature, and if you're looking to add a little excitement to the mix, then there are helicopter rides that take you directly into the canyon itself.