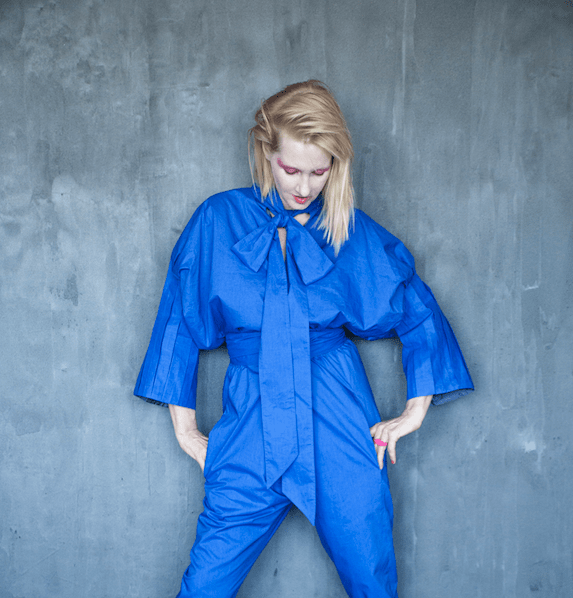 Berlin-based artist Velve reveals album news with the debut of her latest single
VELVE releases the long-awaited first single NAVIGATION from her upcoming album ANALOG. The track literally vibrates with technoid passion and combines a hypnotic attitude with driving drums and synthesizer surfaces bathed in midnight black. A truly embracing break allows time to reflect and, through the minimal use of her distinctive and "navigating" voice, becomes a dimensional gateway to the next level of consciousness.
About Velve
Female singer, composer and producer VELVE grew up in Duesseldorf amongst the Kraftwerk scene. Her father was a singer and guitarist and took her with him on stage already at the age of four. She received singing and piano lessons, started out writing lyrics and fine-tuned her percussion skills with the help of her step-father, who was a jazz drummer. First she was attracted by creative jobs in the media industry and studied media psychology.
Music collabs with Brandt Brauer Frick and Pole were then followed by own compositions and productions. In 2012 her debut album "Novelettes of Love" was released, receiving excellent reviews. In 2016 she received a platinum award for her collab with German Deichkind.
Her second album "Gynoid" brought her a deal with Angloamerican publishing company Wise Music. Her cinematic ambient album "The Bodiless Series" was licensed for Fashion Week Vienna. In 2020 her artpop album X TO THE MILLION was released, conceived as  audiovisual work of art und performed live at BAUHAUS museum and the biggest Norwegian festival for electronic music, Øyafestivalen among others. In 2021 she received the Make Art Not Fear Award for her video art as well as ten international nominations like the London International Music Video Award, the Los Angeles Music Video Award and the International Women Filmmaker Award. The new album entitled ANALOG will be released on December 1st, 2023.