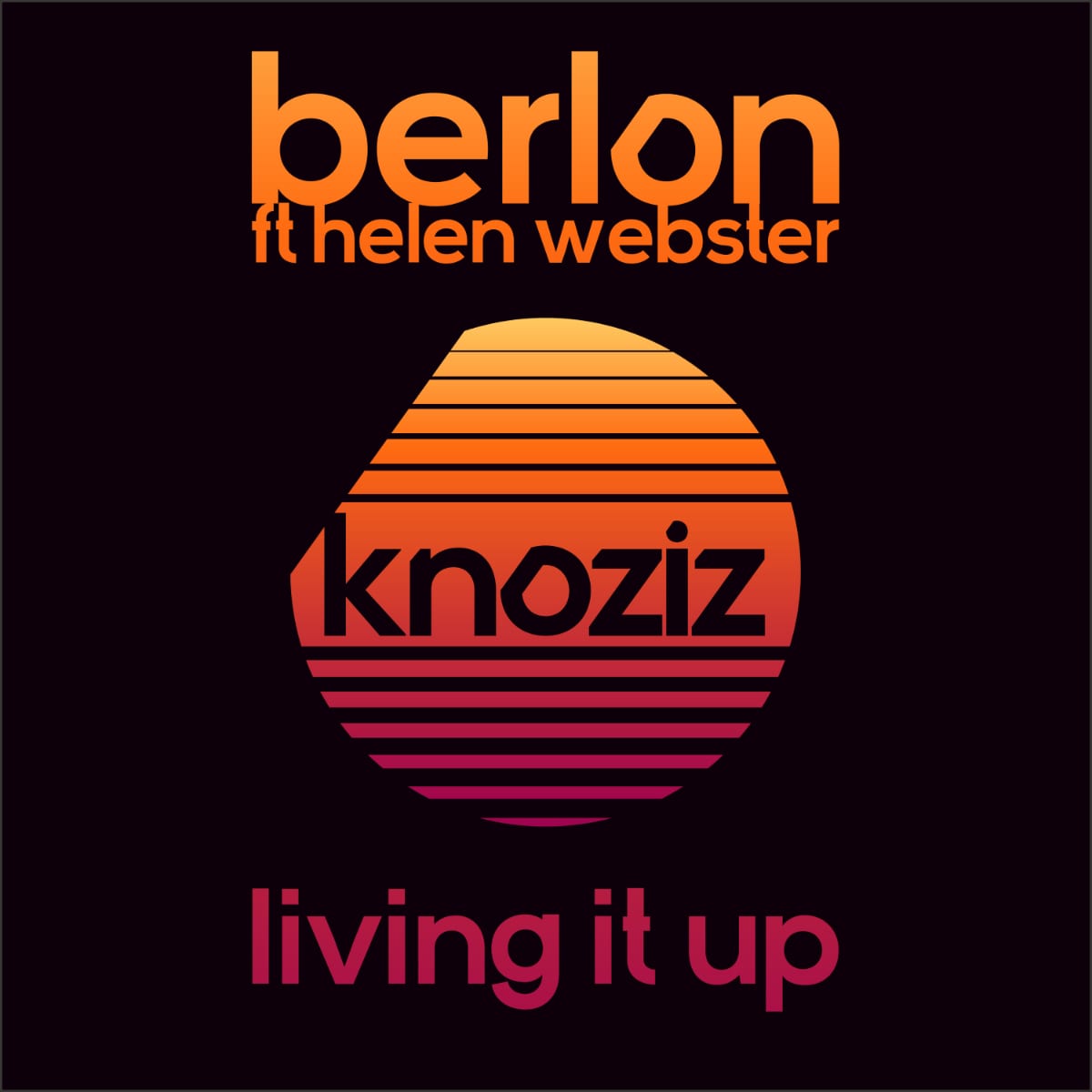 Berlon drop 'Living It Up' ft. Helen Webster – released on Knoziz Recordings imprint.
Introducing Berlon, as the international duo prepare to debut their collaboration & new single on UK imprint – Knoziz Recordings. 
As Berlon serves up an abundance of feel good vibes with gorgeous vocals & piano hook taking centre stage. 'Living It Up' ft. Helen Webster sees the pair deliver a Summery House track, which also marks the debut release on London based label – Knoziz Recordings.
Berlon are Adam Graham & Willy Washington – two figures who have both made their own indelible mark on the industry. From Adam's early background in radio & his previous releases signed to the likes of Slip-n-Slide & Ministry of Sound. To Willy's illustrious career which has seen him pen songs for the likes of Mood II Swing, Michelle Weeks, My Digital Enemy, Ben Remember & Ultra Naté.
Fast forward to the present, as the two join forces on their upcoming single 'Living It Up'. They also touch down with a timeless house sound that sets out their musical agenda, in fitting style.
Stay tuned.
Check out: 'Living It Up' (official release date – 9th September 2019)
CONNECT with Knoziz:
www.knoziz.com
www.twitter.com/knoziz
www.facebook.com/knoziz
www.soundcloud.com/knoziz
www.instagram.com/knoziz