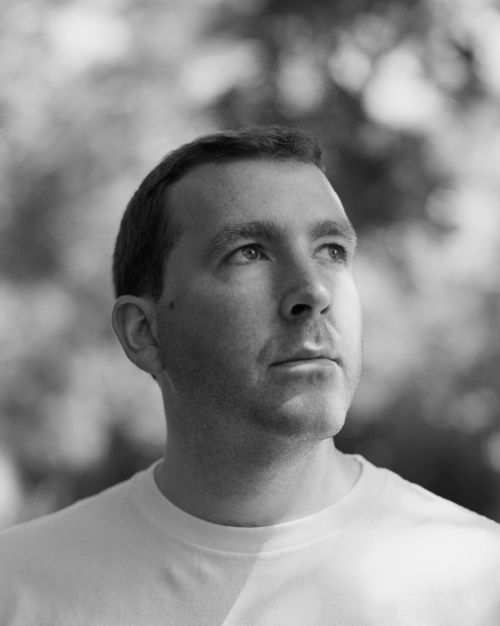 Bestival Announces Line-up for JagerHaus
The JägerHaus is back at Bestival with a bang! A truly immersive music venue it might just be the ultimate festival destination. The life and soul of Cuckoo Clump, the JägerHaus will be as eclectic as ever in our new home, hosting the very best bands and DJs. So, whether your thing is indie rock or big fat beats, the JägerHaus is the place to be.
Kicking things off on Thursday 7th September there will be a DJ set from Indie behemoth Blossoms, plus Anna Straker, LOYAL and Two Legs.
Heads down action on Friday comes courtesy of a live solo set from Hot Chip's Joe Goddard, plus DIY presents Curtain Call featuring Kagoule, Muncie Girls, Bellevue Days, Free Money and FUR. And The Greco-Roman Soundsystem will be firing up the ones and twos with Supa Dupa Fly's Emily Rawson and Balako.
The JägerHaus will be jumping on Saturday to an old skool set from Shadow Child plus bangers galore from Fred V & Grafix, andZDOT Soundsystem with Isaiah Dreads, Eyez & The Manor. Majestic will also be hitting the decks and there'll be music from Jus Now, The Fedz, Two Another and Makola, with DJ sets from Phairo, Data 3, BDJ (Burst) and Lily Mercer.
Wrapping things up on Sunday with some heavyweight behaviour there will be a DJ set from Circa Waves plus music from Idles, Yonaka, Linn Koch-Emmery, Giant Party, Harry Jay-Steele, Jovel, and Disorder DJs.
There are still plenty of treats to be revealed so head to www.Bestival.net, Facebook, Twitter, Instagram / Tumblr
#Bestival17 / #Jagerhaus
The Line-Up So Far:
THE CASTLE STAGE: The xx, A Tribe Called Quest, The Pet Shop Boys, Justice, Dizzee Rascal, Little Dragon, Rag'n'Bone Man, Wiley, Laura Mvula, Danny Brown, Loyle Carner, Soul II Soul, Circa Waves, MNEK, Ray BLK, Stefflon Don, Johnny Flynn & the Sussex Wit, The Cuban Brothers
THE BOX: Jamie T, DJ Shadow, Kurupt FM, Blossoms, Lucy Rose, Twin Atlantic, AJ Tracey, Charlotte Church's Late Night Pop Dungeon, Bomba Estereo, Fakear, DJ Yoda, U-Roy, Romare, Sinkane, Tash Sultana, Clean Cut Kid, Bjarki, Alma, Hypnotic Brass Ensemble, Formation, Let's Eat Grandma, Cakes da Killa, 67, London African Gospel Choir performing Graceland, Skinny Girl Diet, HMLTD, Lost Colours, Hackney Colliery Band, The Greasy Slicks, Park Hotel, The Smiths Ltd, Disney Rascal
TEMPLE: Annie Mac, Andy C presents 25 Years of RAM, – Andy C, Calyx & Teebee, Culture Shock, DC Breaks & MC's Tonn Piper, Carasel & 2Shy, Maceo Plex, Jackmaster, Kolsch, Heidi, Agoria, Dusky, Patrick Topping, Solardo, Monki, Melé, Raindance: Rat Pack, Slipmatt, Billy Daniel Bunter, Uncle Dugs, Jungle Fever: Brockie & MC Det, Jumping Jack Frost, Ragga Twins, Funky Flirt, Shockin B, Eastman Sound, Ruddy RanksJasper James, Avalon Emerson, Willow, Jem Haynes
BOLLYWOOD: David Rodigan presents RAM JAM – Special Guest TBA, Preditah, Conducta & MC Creed, Venum Sound Toddla T presents Carnival, Teklife showcase – DJ Spinn, DJ Taye, DJ Paypal & Teklife Dancers, Fatman Scoop, Midland, Sam Gellaitry, Shanti Celeste, Job Jobse, Barely Legal, Nightwave, Smerz, The Rhythm Method, Zoee, Anna Wall, Karaoke Glitter Rave, Martha, Tayo, Rajasthan Heritage Brass Band
INVADERS OF THE FUTURE: Honeyblood, Black Foxxes, Mr B The Gentleman Rhymer, Chastity Belt, The Magic Gang, Sean McGowan, The Tuts, TRAAMS, Dead!, Barns Courtney, Tom Walker, Dan Caplen, The Rising, The Showhawk Duo, Swan Levitt, Upstarts, Coco and the Butterfields, Vistas, The Du-Rell Family, Lewis Bootle, Fours, Wild Front, Jodie Abacus, Shama Rahman Band, Ecurbrekal, Nakamarra, Compton White, Brandon Rivers, Graceland, Route2Roots, Freazy, Eton Girls Choir, Ian Easton & The Widowmakers, Jarrod Dickenson
REGGAE ROOTS: Roots Manuva, Mad Professor Trojan Sound System, Nice Up Presents Daddy G, Star.One, Shepdog, Ghost Writerz, Reggae Roast & MC Natty Campbell, DJ Dapper Dan
HMS BESTIVAL: Sink the Pink, Buttmitzvah, Hard Cock Life, Heartless Crew, DJ Luck & MC Neat, Oxide & Neutrino & Matt Jam Lamont, Dazed takeover; Mykki Blanco, Octo Octa & Eclair Fifi, Jaguar Skillz, Drag Queen Bingo
THE FROZEN MOLE: Artwork Presents Art's House, Slaves (DJ Set), Purple Rave, Cirque Du Soul DJs
STACEYS: Mr Scruff, Craig Charles Funk & Soul Club, South London Soul Train
CARAVANSERAI: 47Soul, The Turbans, My Baby, Flamingods, New York Brass Band, Swing Patrol, Fandjango,
CLUB DADA: The Ska Vengers, Smoove and Turrell, K.O.G. and The Zongo Brigade, Kuenta I Tambu,
AMBIENT FOREST: Chris Coco, Pete Gooding, Mixmaster Morris,
OBERON'S OBSERVATORY: Cut A Shine
PLUS: The World's Biggest Confetti Canon, Castle Fireworks Finale, Love-Bot,
The World's Biggest Bouncy Castle, Bestival Inflatable Church,
Confetti Wedding Disco, The Feast Collective, Slow Motion,
Revolution Rides, Carnival Day Parade, Night Parades
Sugar Skulls Cocktail Bus, Sunday Best Cardboard Record Shop,
Lost In The Woods, Ancient Woodlands, Free Haircuts,
Campsite Recycling Hubs, Kids Field, Flags by Angus Watt
More Acts To Be Announced Soon!