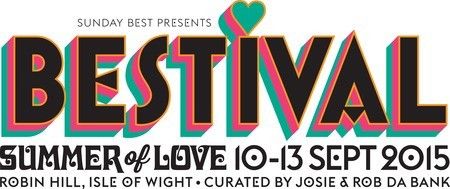 Bestival announces Rudimental for Black Butter Soundsystem Line-Up
In just five incredible years, Black Butter Records have gone from young pretenders to the hottest label on the planet, discovering chart-smashing acts by the truckload. So we're ridiculously pleased to welcome the Black Butter Soundsystem to the Big Top on Thursday upping the epic factor with dancefloor spanking goodness.
Smashing it out of the park on the greatest opening night Bestival has ever seen, The Big Top is where you're gonna want to be. With a headline set from techno lords Underworld and the unique talents of Jamie xx topping the bill, The Big Top will be bouncing to Black Butter Soundsystem action from special guests Rudimental who will be rocking the decks with big tunes, plus there will be garage duo Gorgon City, dubstep don Kidnap Kid,Oneman going back to back with My Nu Leng and bass bad boy Karma Kid.

It's gonna be a blinder make no mistake! There's loads more Summer of Love goodness coming your way, including more headline announcements and a multitude of mind-blowing marvels, meanwhile, check out the online love:

BESTIVAL TICKET LINKS & INFORMATION:
www.ticketline.co.uk/bestival-tickets / 0844 888 4410
Adult Ticket £195.00
Student Ticket £185.00
Teen (13-17) Ticket £130.00
Child (12 & under) Ticket Free (BUT you MUST obtain a ticket)
Campervan Ticket £92.50
Adult Wild Copse Ticket £325.00
Teen Wild Copse Ticket £165.00
Caravan £105.00
Car Park £15.00
All Tickets:
– will incur a booking fee.
– incur a £1 donation to the Isle Of Wight Youth Trust*.
There are no Day Tickets.

THE WEEKLY PAYMENT PLAN
We're pleased to say that we are offering a 25-week payment plan that allows you to buy an adult ticket for an initial deposit of £25 (plus booking fees) followed by a payment of around £7 per week over the next 24 weeks.
Only available online via: www.ticketline.co.uk/bestival-tickets Once you have signed up to the payment plan, Ticketline will automatically debit your card on a weekly basis. They only accept Visa (credit or debit) or Mastercard for the payment plan.
NB: Booking fees will be charged with your initial transaction.
THE ISLE OF WIGHT YOUTH TRUST CHARITY DONATION
*This year we are adding on a £1 charity donation onto all Bestival tickets. The money raised will go directly to the Isle Of Wight Youth Trust (Reg Charity no. 1087163) to help fund their fantastic work offering counselling and support to young people aged 25 and under on the Isle of Wight. The Bestival Foundation is also a proud supporter of the Youth Trust.