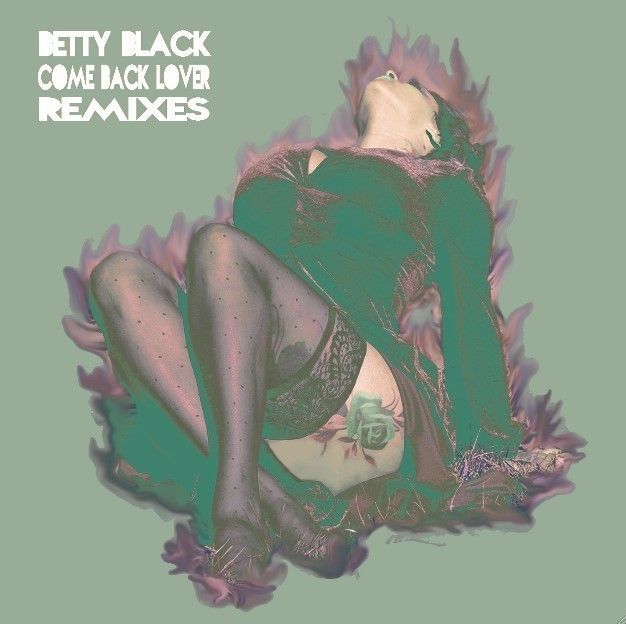 Betty Black – Come Back Lover (Deantoni Parks Late Night Remix)
Betty Black releases Come Back Lover (Remixes) OUT NOW. In celebration of the release, Afropunk has premiered a remix by her former Kudu bandmate and avant-garde wunderkind Deantoni Parks, who's also collaborated with Mars Volta, John Cale, World's End and Meshell N'degeocello.
The trap infused rework is just one of three mixes featured on Black's Come Back Lover (Remixes) collection. Released today on Frau Pink Productions / KID Recordings, the potent set also includes re-rubs by Lauren Flax (CREEP) and burgeoning Dublin-based house music producer/remixer Stan Soze guaranteed to get your hands in the air and your feet stomping.

"Come Back Lover", which was written, arranged, produced and performed by Black and co-producer/engineer Rudyard Lee Cullers (Yeah Yeah Yeahs/ Basement Jaxx/ Bright Eyes), is the first in a string of new singles to be issued in advance of the artist's forthcoming full-length, Valley Low. Set for release in the fall, the fete follows the multi-talented singer/songwriter and musician's string of acclaimed singles, remixes and EPs including "Bad Weather", "Am I Not Your Girl?" and "Fatality of Love", and the Bad Weather and Slow Dance EPs. The album promises to further explore Black's dynamic sound that seamlessly marries influences from psychedelic pop (think Phil Spector meets Jesus and Mary Chain), swampy garage rock, Southern gothic blues, spaghetti westerns and lush electronic landscapes with confident, dreamy and sensuous vocals, fragrant melodies and gripping barbed-wire tales about love, relationships, lust and longing into an intoxicating cocktail that's equally inviting, compelling and cautionary.

Betty Black is the brainchild of multi-talented singer/songwriter, producer, musician and musical chameleon Sylvia Black (aka Sylvia Gordon) whose amassed a highly respectable body of work, serving as the lead vocalist for Brooklyn electronic dance-pop outfit KUDU and for her co-writing and collaborations with Black Eyed Peas, Moby, William Orbit, Télépopmusik, Kelis, The Noisettes, Spank Rock, Benny Benassi, The Knocks and RUN DMT amassing sales over 5 million copies worldwide!
COME BACK LOVER (REMIXES) with mixes by LAUREN FLAX, DEANTONI PARKS and STAN SOZE is available now on Frau Pink / KID Recordings.