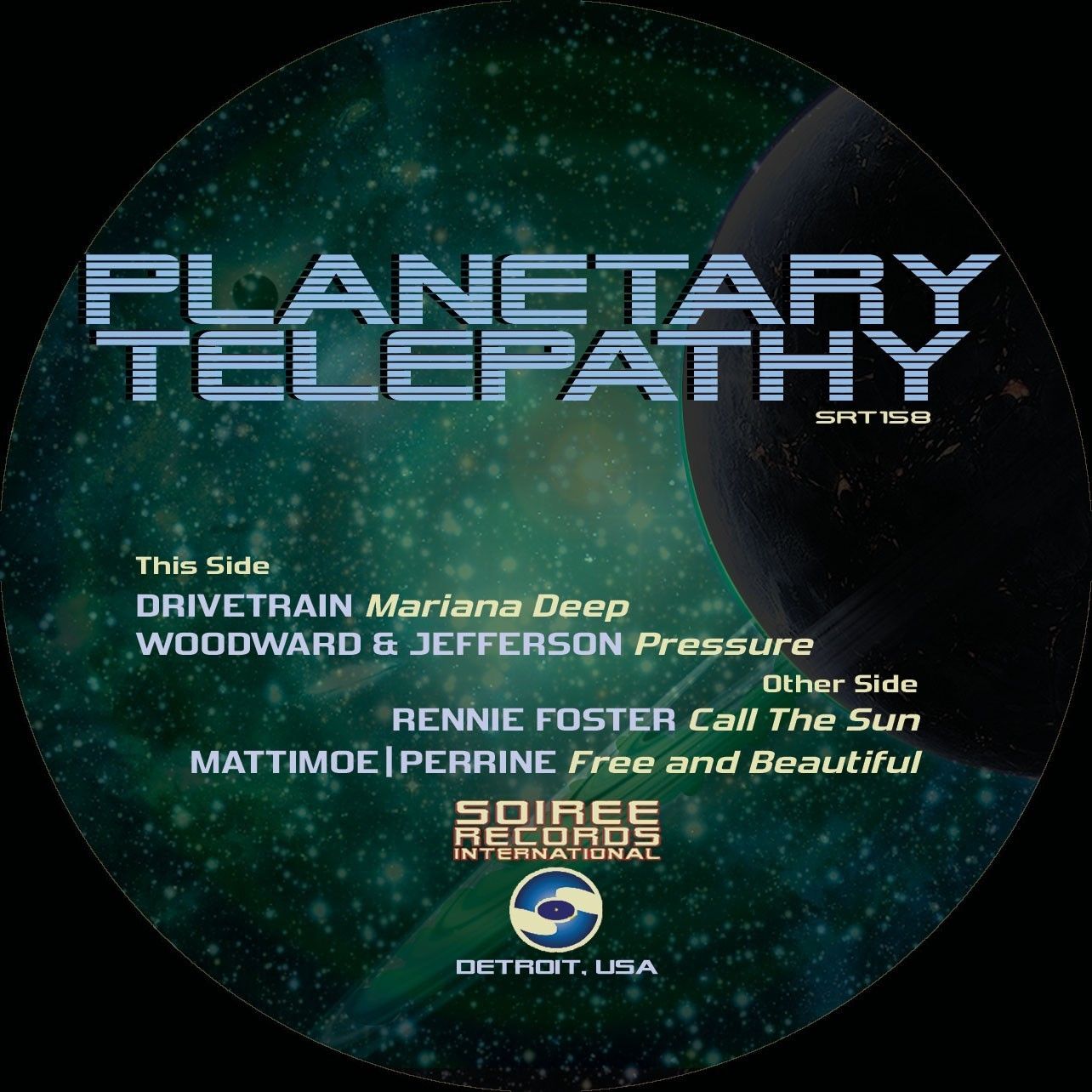 Various 'Planetary Telepathy' (Soiree)
'Planetary Telepathy' – intelligent rhythmic perception, inspired BY cosmic energy.
Drivetrain (Detroit, USA) – 'Mariana Deep'… challenging the laws of chronology, Derrick Thompson seamlessly fuses patterns of sound, manipulating various time signatures, to spawn a bottomless trench of infectious tronic movement.
Woodward & Jefferson (Detroit, USA) – 'Pressure'… an entry presentation sure to put Detroit's newest deep duo in high demand. A bed of lush chords infuse spirited vocal samples while the electrifying pulse provides an undeniably contagious heartbeat.
Rennie Foster (Vancouver, Canada) – 'Call The Sun'… a solar powered sequence of beats, bleeps and beyond. This is terrestrial synthesis from the pounding kick and rich keyboard arrangements, to the magnetic bass line beneath the spacey tweaks.
Mattimoe|Perrine (Toledo, USA) – 'Free and Beautiful'… from a remote sector of deep space hails this symphonic composition gilded in detail and functionality. Melodically structured, the captivating bass and toxic vocal hook make a universal presence.
'Planetary Telepathy' – an extrasensory beat transmission for the underground sixth sense.