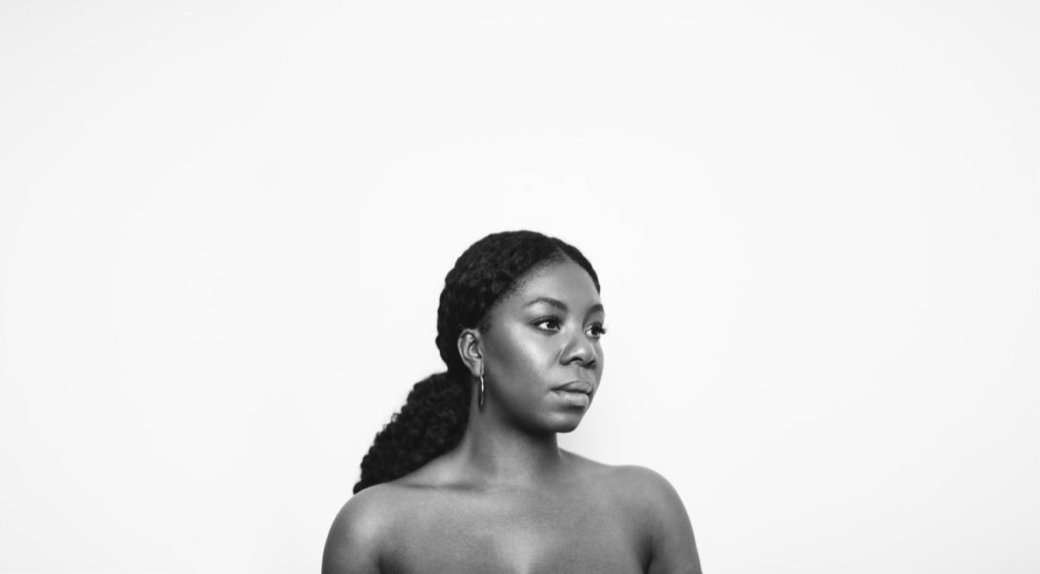 Bianca Rose unveils sophomore album If You Knew, Would You Care?
London singer-songwriter Bianca Rose has unveiled her hotly anticipated sophomore album If You Knew, Would You Care?
Dropping in conjunction with Mental Health Awareness Week, the album is an extensive, 14-track release is an LP that was created in the heart of lockdown, with Bianca finding solace in music-making and using it as an escape from the anxieties of the real world.
Talking on the inspiration behind focus-track 'Edge Of A Fickle Flame', Bianca explains, "Isolation has been crippling for many in my own circle, and this song is for them, and for me. I want it to be a sonic hand to hold for someone who feels on the edge, and feels no strength to continue on. I'd love it to be a reminder that there can be more life on the other side of whatever we're facing."
Underpinned by themes of introspection and self-reflection, things open with the spellbinding, piano notes of 'Respite I', a spiritual, emotionally vulnerable ballad that sees Bianca trade pitch-perfect vocals with fellow London artist Hannah Barnett.
Next up is recent single 'Monsters' a powerful, affecting track, with lyrics fuelled by her emotions surrounding the murder of Ahmaud Arbery last year, and the Black Lives Matter protests that followed.
Also present is 'Skin', another recent single alongside regular collaborator Jake Isaac, who also produced the track. Brimming with acoustic energy and raw emotion, it's a candid love song that sees the duo showcase soulful vocals and rich harmonies against a backdrop of delicate, sombre guitar strings.
Further highlights include 'Surfaces', a gospel choir-evoking collaboration with poet, rapper and songwriter Joshua Luke Smith, heart-rendering acoustic ballad 'I (Still) Love You' and 'Windrush', an ode to the first wave Caribbean emigrants to the UK and the injustices they have been forced to deal with relating to their citizenship and subsequent deportation. Closing things out is the 'Edge Of A Fickle Flame', another astounding, heartstring-tugging track that stays in tune with the vibe of the album, and is the focus track for the release. Recorded with Madison Ryann Ward, it addresses the crippling effects of the lockdown that has characterised the past twelve months.
Bianca says: "I wrote and recorded these songs during lockdown. As an artist there wasn't too much else to do, other than create. And being the year that it was, everything I was creating was processing the madness of 2020. All of these songs are a reflection of the work I was doing internally, so the tone of the record is very reflective, but hopeful, at least to me. We're living in such a noisy time, and online it feels like so many are making their voices heard. That's great, but it's not really my way. I've poured my thoughts and perspective into these songs instead."
She continues: 'Edge Of A Fickle Flame' is the song that closes my album. I wrote it very quickly and knew it had to be on the album. I felt as though 2020, pushed more people to the edge than ever before. I sent it to Madison and she resonated with it immediately. I feel like her voice and heart brought even more weight to the message."
An artist of British, Jamaican and Nigerian heritage, Bianca Rose first stepped on the scene in 2017 with No Fear Here, her self-released debut album which has amassed more than half a million streams to date. A proudly independent artist, she then embarked on a self-funded tour before co-founding I Am Independent, an organisation which serves to resource and support independent music artists, cross-pollinating advice and experiences from artists and music industry members alike.
Wearing her heart on her sleeve, If You Knew, Would You Care? sees Bianca Rosedeliver an album powered by emotion and love.
Hosted by the Mental Health Foundation, Mental Health Awareness Week will take place from 10-16 May. The theme for this year is nature and the environment.