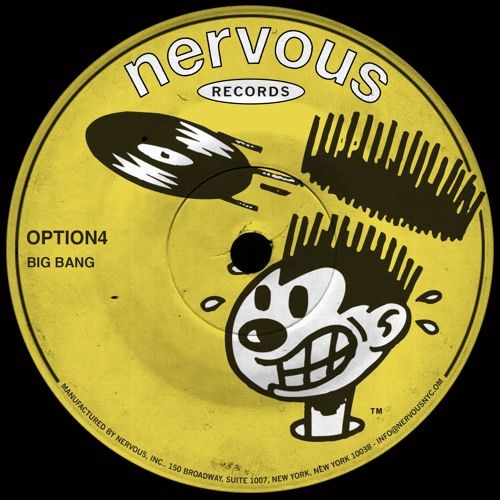 option4 - Big Bang
Denver's option4 drops a 'Big Bang' on seminal imprint Nervous: a heavy-duty house cut that leaves a lasting impression. option4 is a house music warrior.
Based in Denver Colorado, option4 has been honing his craft for many years, but looks set to have a landmark year in 2017. With previous releases on Ninja Tune, Nurvous, Club Sweat and more besides, his music packs a significantly bigger punch than your average house cut, incorporating tribal rhythms, intricate melodies and fierce low-end to produce a style that is never short of mesmerizing.
'Big Bang' is – as the name suggests – a hard-hitting, explosive house weapon. Sinewy synths wrap themselves around a heavy-duty low-end, while the frenetic break ensures it's a cut you won't be forgetting in a hurry.