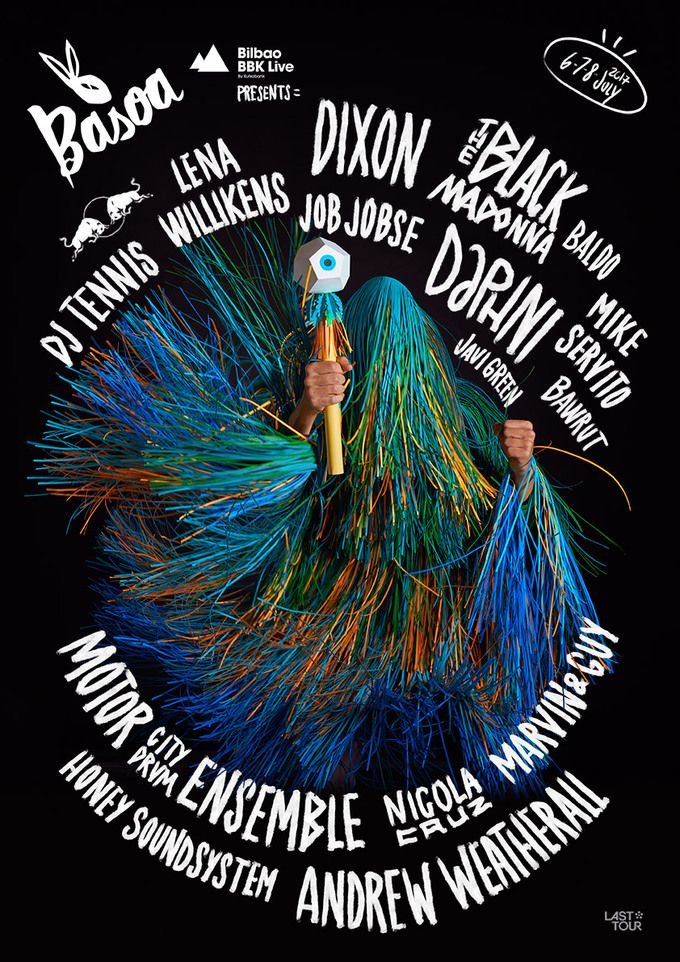 Bilbao BBK Live expands on it's 2017 lineup…
Bilbao BBK Live expands on its lineup for 2017, with an array of new acts confirmed for Basoa, the festival's carefully curated electronic music space. Honey Soundsystem, Mike Servito, Nicola Cruz, Baldo and Javi Green are amongst the new names revealed today, joining an already jam-packed festival lineup including Depeche Mode, The Killers, Phoenix, Two Door Cinema Club, The 1975, Justice, Dixon, The Black Madonna and many other great acts to play atop the Kobetamendi Hill in the the heart of the Basque Country.
Located in a clearing in the beautiful Basque woodland, Bilbao BBK Live's dance music space 'Basoa' will play host to uninterrupted party sessions from many of the most-respected names in electronic music from sunset to sunrise, including Dixon, The Black Madonna, Andrew Weatherall, Daphni and DJ Tennis.
New acts announced today include San Francisco DJ crew Honey Soundsystem. Constantly meditating on the historical past in order to inform the future, we're excited to see what their combined talent has in store for the crowd at Bilbao BBK Live.
Also hailing from the USA is Mike Servito. Resident at prestigious Brooklyn techno night The Bunker, Servito is a true DJs DJ, with his vinyl only DJ sets now making waves around the world at revered clubs including The Warehouse Project, Panorama Bar and ​DC-10. French born DJ and producer Nicola Cruz also stars with his intimate, delicate and deeply rhythmic sounds which create a spiritual vibe invoking the landscapes and rituals of his homeland, Ecuador.
Spanish act Baldo's home country set is sure to showcase his avant-garde electronic musical style with deep and house oriented sounds combined with an acid touch. He is joined by fellow Spaniard Javi Green who hosts a residency at Pacha Ibiza's Destino and has released on labels such as Disco Royal.
With acts including Depeche Mode, The Killers, Phoenix, Two Door Cinema Club, Die Antwoord, Fleet Foxes, Justice, The 1975, Andrew Weatherall, The Black Madonna, Daphni, Dixon and DJ Tennis already confirmed and many more still to be announced, Bilbao BBK Live 2017 is shaping up to be the biggest edition to date. Book now at bilbaobbklive.com.
Book now at www.bilbaobbklive.com
CONNECT
Website www.bilbaobbklive.com
Facebook www.facebook.com/bilbaobbklive
Twitter www.twitter.com/bilbaobbklive
Spotify http://spotify.com/user/bilbaobbklive
Instagram www.instagram.com/bilbaobbklive