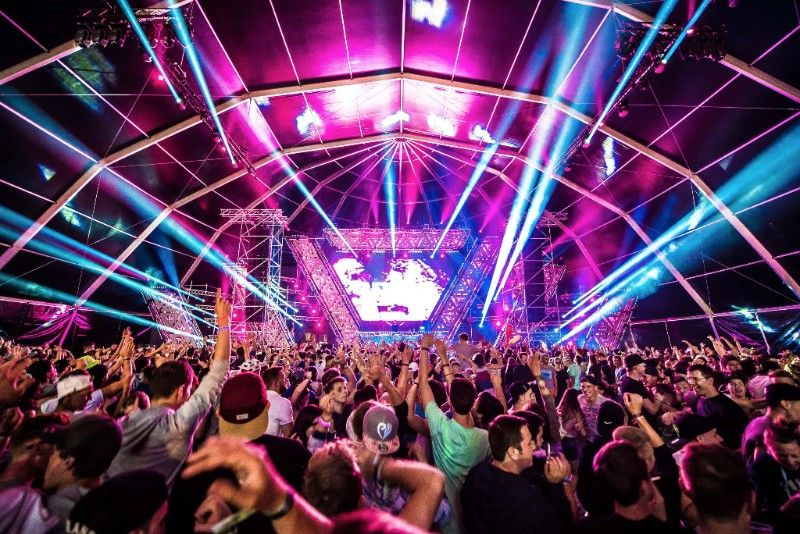 Electric Love Festival announces first artists for five year anniversary!
Electric Love returns to the Salzburgring! From the 6th to the 8th of July the racetrack will transform into the location for the biggest electronic music festival in Austria once again. With over 120 acts on 5 stages thousands of visitors from all around the world will celebrate their love for electronic music!
Within the highly anticipated first phase line up, Electric Love Festival presents the world's No 1 DJ of the World: Martin Garrix!
With additional performances by DJ Snake, Timmy Trumpet, Krewella, Showtek, Cheat Codes, Pendulum DJ Set, Paul Kalkbrenner, Flux Pavilion, Brennan Heart, Code Black, Atmozfears and Scale Electric Love sets the bar high.
five years – five stages: In addition to the mainstage, club circus stage, Q-dance stage and the Heineken Starclub there will be a more creative area this year. The perfect contrast for full energy EDM music: a two storie mountain hut with traditional Austrian sound and flair.
Not only publicity and overall quality have improved since year one of Electric Love. In 2013 the mainstage measured 48 meters width and 12 meters height, in 2016 all records we're broken with a stage 66 meter wide and 23 meter high. In 2017 the mainstage will rise up even more to 78 meters witdh and 28 meters height. The designers have outdone themselves in regards to design and technology once again. Stay tuned!
Electric Love also has been a pioneer in using a cashless system for the event in 2013. The system has been optimized even more for ELF17 where visitors will pay with an rfid chip embedded in their wristband. Usefull and very hard to loose!
Line up:
Martin Garrix
DJ Snake
Timmy Trumpet
Krewella
Showtek
Cheat Codes
Pendulum DJ Set
Paul Kalkbrenner
Flux Pavilion
Brennan Heart
Code Black
Atmozfears and Scale
Web: www.electriclove.at
Facebook: www.facebook.com/electriclovefestival
Twitter: www.twitter.com/ElectricLoveAut
Youtube: www.youtube.com/electricloveTV
Instagram: www.instagram.com/electricloveaut
Snapchat: ELFofficial