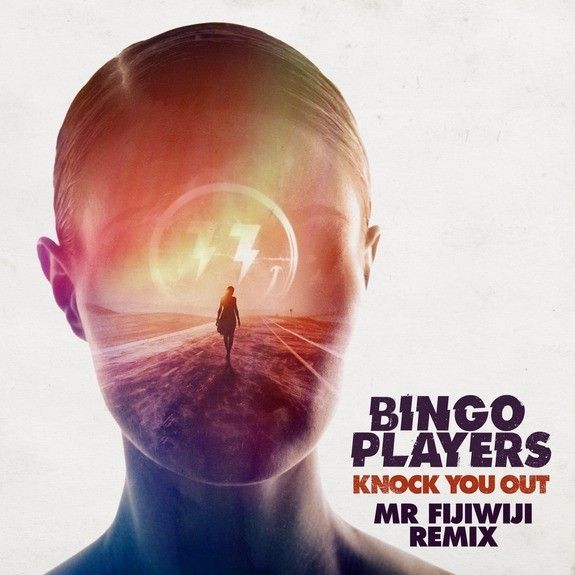 Bingo Players – Knock You Out (Mr Fijiwiji Remix)
Still riding the waves of success after its April release, Bingo Players latest release ŒKnock You Out¹ gets a different remix treatment today – and this time around – its all yours for free! With its arresting vocal line and huge production, the track has already been taken on in many forms by the likes of Hardwell, Gorgon City, Champion, and Flaxo. To add to this impressive array, Mr FijiWiji applies a new edge with his emotive and atmospheric sound like no other before. Simply type in your email address via the link below to download your copy!

UNLOCK: Bingo Players – Knock You Out (Mr Fijiwiji Remix)

Brendan Galdo, A.K.A Mr FijiWiji, is an 18-year-old American electronic music producer and DJ from Pittsburgh, Pennsylvania. Although this whiz kid is still up and coming, he has already received a promising amount of success. In 2011, he was introduced to the scene by independent Canadian label, Monstercat. Since then, he has remixed for Myon & Shane 54, Aruna, Taylr Renee, and now Bingo Players join that back catalogue. The Fij¹s signature style fits perfectly to the already emotionally loaded song ¬ the last production from Paul and Maarten together. Slowing it down to allow the main focus on the passionate melody and lyrics written by SIA, one can truly feel the sentimental value of the record shining through. With soulful synths, repeated vocal snippets, and a heart-pounding beat, this remix offers a unique twist to the original, which was not only the most played track at EDC, but also, currently sits at no.1 on US / UK radio dance charts!


Right in the thick of the summer schedule, Bingo Players sights are well and truly on festival season. Having wowed the crowd of EDC with one of the stand out sets, the stakes and stages are only set to get bigger. With performances to come at Amnesia, Paradise Club and the one and only Tomorrowland ¬ be sure to catch the world famous Bingo Players show near you. Full details below:

US TOUR DATES
July 31: Hakkasan Nightclub, Las Vegas, NV
August 16: Das Energi Festival, Salt Lake City, UT
August 31: Electric Zoo, New York, NY

EUROPEAN TOUR DATES
July 18: Dreamland, Bratislava, Slovakia
July 19: Tomorrowland, Boom, Belgium
July 19: Acceleration, Zolder, Belgium
July 25: Amnesia, Montpellier, France
July 26: Tomorrowland, Boom, Belgium
July 27: Paradise Club, Mykonos, Greece
August 7: Papaya, Pag Island, Croatia
August 9: Baia Imperiale, Gabbice Mare, Italy
August 10: Gondar Park, Gallipoli, Italy
August 20: Pacha w/Steve Aoki, Ibiza, Spain
August 22: Former 3001, Dusseldorf, Germany
August 23: Lake Festival, Graz, Austria