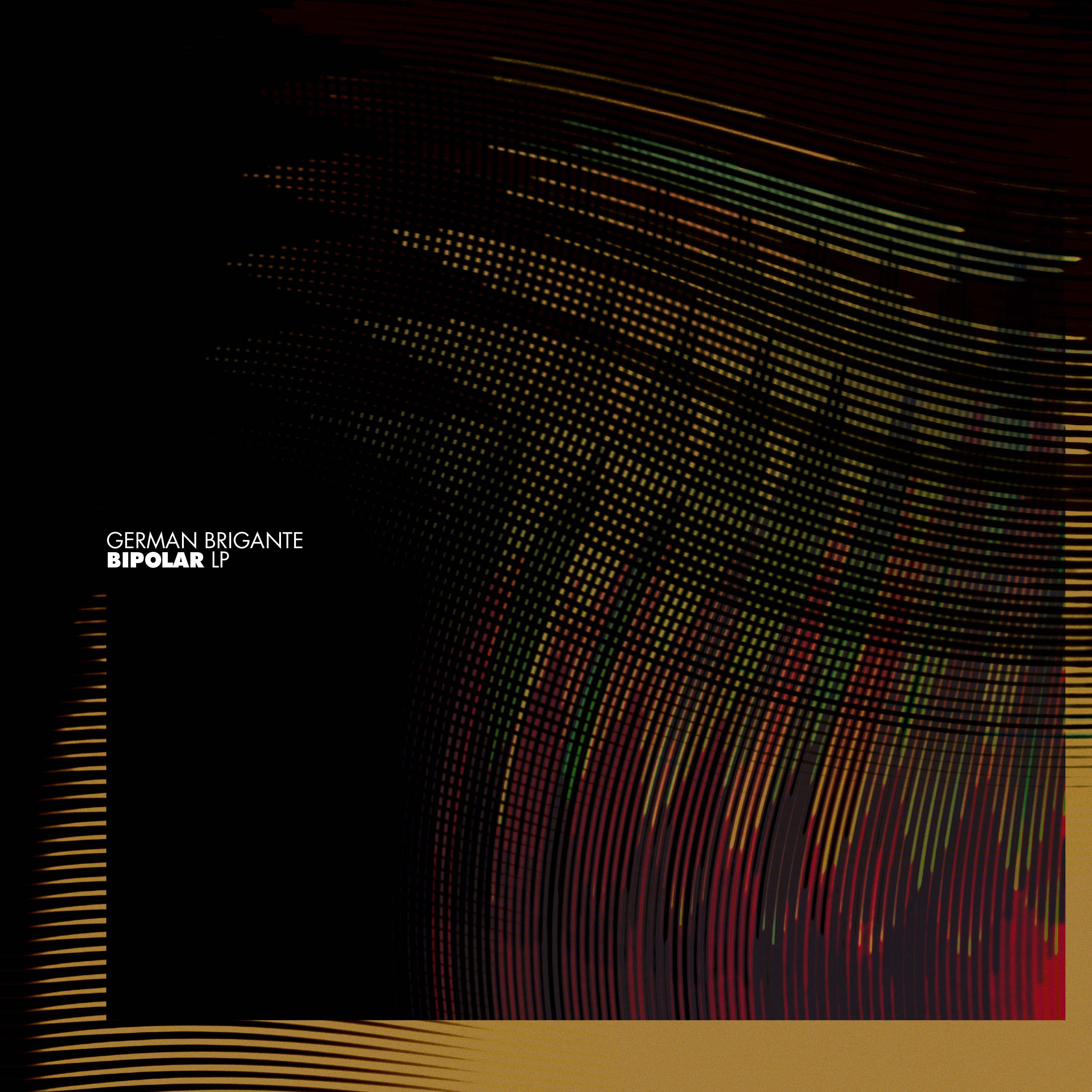 German Brigante - Bipolar
When we first caught wind of German Brigante a couple years back we knew he was on to something it had everything to do with his focus on 'a bumping, groovy form of tech house that aims straight for your hips and keeps dancefloors filled with energy'. It is this focus that has landed him a few high profile releases with labels like Get Physical Music, Saved, Monaberry or Kittball throughout the past couple years.
Now, once more we welcome the young Spaniard and his debut album 'Bipolar' to Get Physical Music. 'Bipolar' is a 10 track (including intro, interlude and outro) selection of some of the producers best work to date. Set for a double vinyl release (digital to follow), the album also features vocals from Nick Maurer and collaborations with Synesthyzer and fellow Get Physical artist, FreakMe. Whether you hear it on vinyl, stream, or mp3, here's what's in store for you…
The first notes belong to 'Synopsis', introducing the album with a warm bath of pads and synthwork before getting down to business with Nick Maurer in 'The Ones'. A soft number, with a delicate and melancholic atmosphere, the track utilizes numerous elements that give the track a beautiful early synthpopfeel as Nick Maurer's vocals do the rest.
Moving along, we're treated to another scenesettingsynthbath before hitting 'Microluxe (808 Instrumental Mix)'. Again here, German Brigante puts his deliciously retro touch on the track. Big synths, classic percussion take us to a beautiful place in the late night world of the artist.
FreakMe and Synesthyzer join in for the next track. 'We Got it', the collaborative effort between the three has proven to be extremely fruitful, with another fantastic and dynamic track to put your local dancefloor into a frenzy. 'So Good' was teased a few months back in EP form with solid remixes. The track appears here too, in its original, gutgrinding,foottapping
glory.
German Brigante takes the energy down a bit for the next track, employing thick, deep, dark synths laid out under a warm canvas of pads and percussion while the sequences slowly rise to '30 Degrees'. 'Memories (Get Physical Edition)' is another dark and frantic number that delivers heavy dose of techhouseto the album and brings the energy back up and our feet to the dancefloor.
Before the outro takes us down gently and returns us to where we came from, German Brigante has one more trick up his sleeve, 'Be Right Back'. Here the artist takes us on one last adventure through the night with another solid dance track. Bipolar has turned out to be a wonderful example of how the synthsavvy producer masterfully forges and arranges his creations to get a result that is more the just the sum of its components. We're absolutely thrilled to share this with you and are looking forward to what the future brings for German Brigante.
Tracklisting
1. Synopsis (Intro)
2. The Ones feat Nick Maurer
3. Be Right Back
4. So Good
5. Microluxe (808 Instrumental Mix)
6. Symbiosis (Interlude)
7. We Got It with Freakme and Synesthyzer
8. Memories (Get Physical Edition)
9. 30 Degrees
10. Monomodule (Outro)