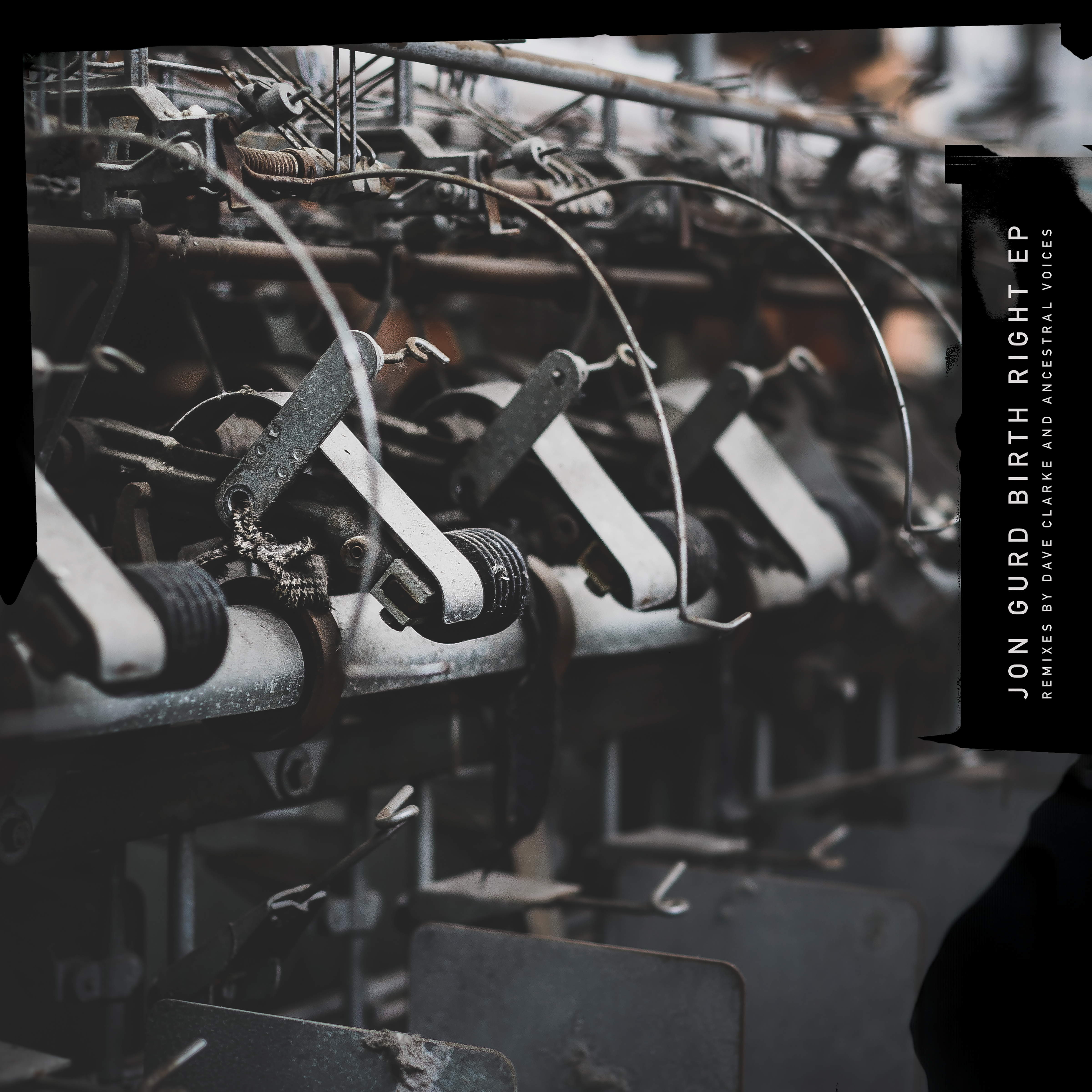 Jon Gurd - Birth Right EP
Portsmouth based producer Jon Gurd returns after two years with an emotionally charged release on the Derelicht imprint, featuring remixes from Dave Clarke and Ancestral Voices.
A long time-friend and recording partner of Alan Fitzpatrick, as well as one third of Mister Woo with Dave from Reset Robot, Jon Gurd is best known for his work on the likes of Octopus Recordings, 8 Sided Dice and Quartz. Abundant with field recordings, analogue rumbling and modular synthesis, his latest signing to Derelicht is a result of almost 24 months of lab driven experimentation, and marks an auspicious return from a musical hiatus that stemmed from a personal tragedy.
From the off, 'Tomorrow Is' is a driving piece of techno complete with sinister undertones and menacing atmospherics, meanwhile 'Promised' focuses on a low-slung groove as tantalising synths operate on top. The last original, 'To No One', then exhibits a deeper vibe with ebbing pads and spectral chords. Dave Clarke's decadent rendition of 'Promised' ups the tempo whilst demonstrating commanding kicks, until Ancestral Voices, the new project from Liam Blackburn (Indigo / Akkord), strips back the beats of 'To No One' for a subdued subterranean workout.
Jon Gurd 'Birth Right' EP (inc. Dave Clarke & Ancestral Voices remixes) drops on Derelicht on 10th October 2015.