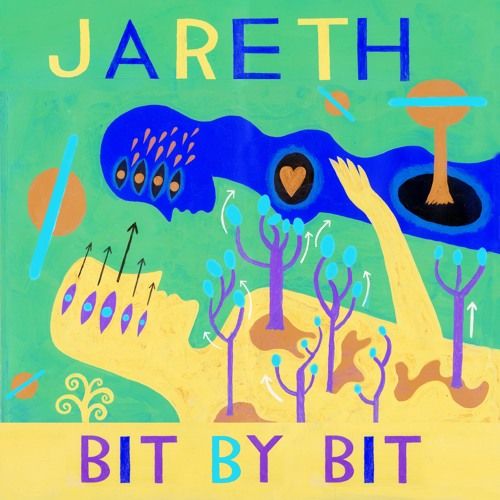 Jareth - Bit By Bit (Saltwives Remix)
London-based Jareth unveiled her new single, 'Bit By Bit', earlier this year and has now returned with a remix from rising production duo Saltwives. In high demand after their flawless track record writing and producing for Iggy Azalea, Nicki Minaj and Ellie Goulding, amongst others, Saltwives contributed 7 tracks to ZAYN's worldwide number one debut album as well as penning the platinum selling (476 million Spotify streams) 'Dusk Till Dawn', featuring Sia. The release of Jareth's latest single, 'Bit By Bit', garnered great acclaim from the likes of COMPLEX and BBC 1Xtra's DJ Target, and with previous support from CLASH, Trench Magazine, UKF and Spotify Denmark already under her belt, this year's release of the debut EP, 'Moonchld', is set to take her music to new heights.
'Bit By Bit' tells a personal story of having to put 'yourself back together again in the dark after being broken in the light', and Saltwives have given Jareth's blissful soul a slick, electronic makeover. With her expressive vocal at the core of the remix, waves of synthesiser crash over staccato beats as the ballad takes on a newfound energy. 'Bit By Bit' is undoubtedly a standout from the forthcoming EP in its original form, but with the unstoppable force that Saltwives bring to the table, this remix will go a long way to spreading news of her unique talent.
www.facebook.com/JarethMusicOfficial
www.twitter.com/JarethMusic
www.instagram.com/jarethofficial