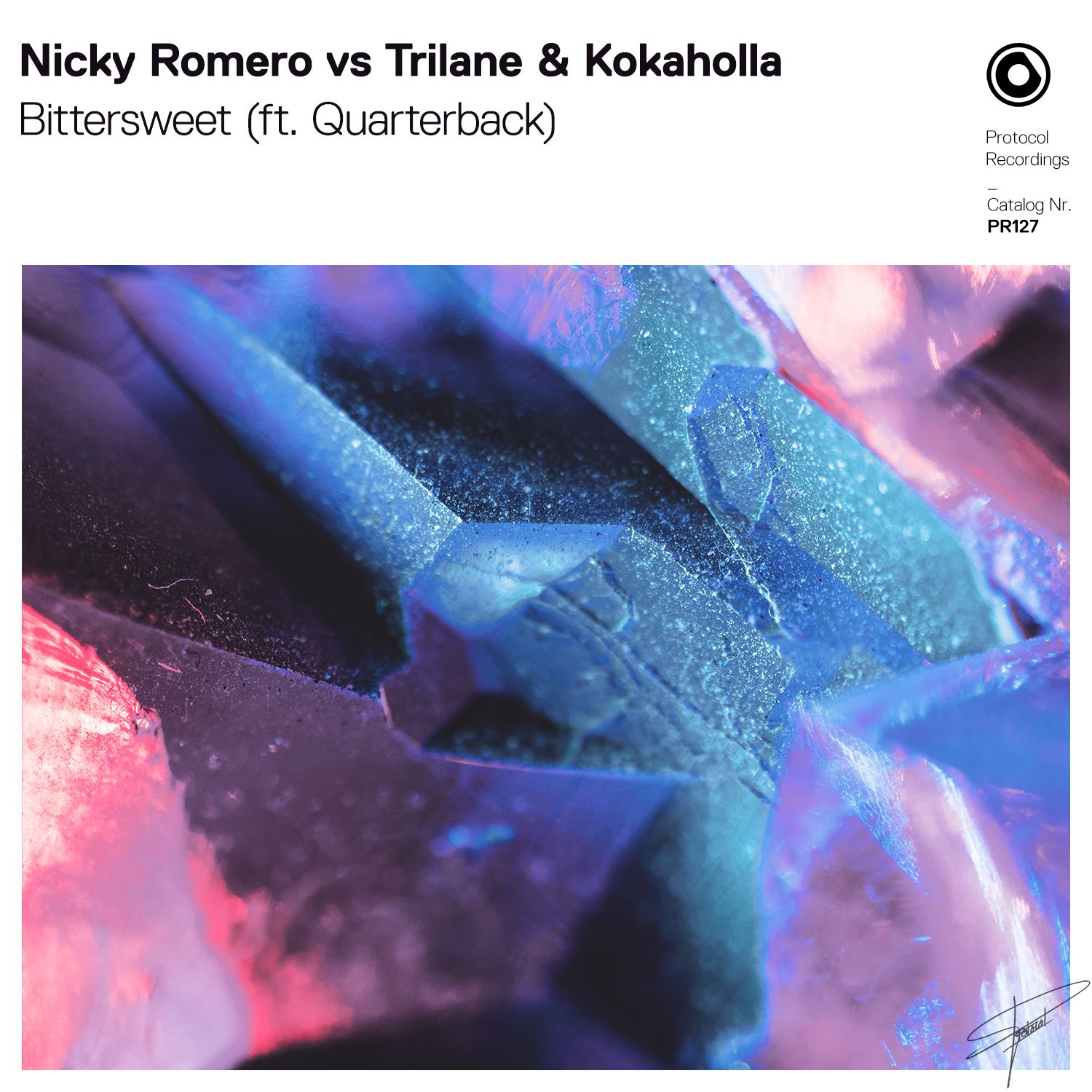 Nicky Romero, Trilane & Kokaholla - Bittersweet ft. Quarterback
Nicky Romero has recently experimented with incorporating diverse musical influences into his electronic productions, but now he delivers his iconic sound with new track "Bittersweet" in collaboration with Trilane, Kokaholla, featuring vocals by Quarterback. "Bittersweet" incorporates a goosebump-inducing blend of rising melodies and bouncing basslines, complemented by heartfelt vocals from the lead singer of Electric Sex Panther. Longtime fans of Nicky will be brought back to the veteran producer's earlier hits, like the iconic "Legacy" with Krewella and his #1 "I Could Be the One" with Avicii, while new listeners are graced with the magic of a true progressive gem. "Bittersweet" follows a string of successful and unique tracks for Nicky, "Be Somebody" with Steve Aoki and Kiiara, "Paradise" with Deniz Koyu, "Me On You" with Taio Cruz, "Where We Would Be" with ROZES, and a remix of Afrojack's "One More Time." He's now welcomed the Swedish duo Trilane and Canadian musician Kokaholla to Protocol Recordings' ever-evolving roster. Keep an eye out for what this music mogul has up his sleeve next!
Nicky Romero has quickly progressed from a young musical prodigy to one of the most prolific names in modern dance music. Romero's resume is an impressive and lengthy string of hits, encompassing classic originals and collaborations with artists including Avicii, Calvin Harris, NERVO, ZEDD and more. From a producing standpoint, he has worked for a wide range of notable pop artists, including Rihanna's "Right Now", David Guetta's "Bang My Head" ft. Sia, and Britney Spears's "It Should Be Easy" ft. will.i.am. He is not only a talented DJ and producer, but also the label head of Protocol Recordings and a mentor to the up-and-coming artists whose careers he helps to cultivate. Under Romero's guiding touch, Protocol has evolved into a wildly popular series of live events as well as a radio show that attracts more than 40 million listeners every week from 100 countries. Nicky and the Protocol crew just wrapped up their massive showcase at this year's ADE, where Martin Garrix made a surprise performance. Protocol has taken a well-deserved place at the top of the electronic music scene, and they're only going up from here.