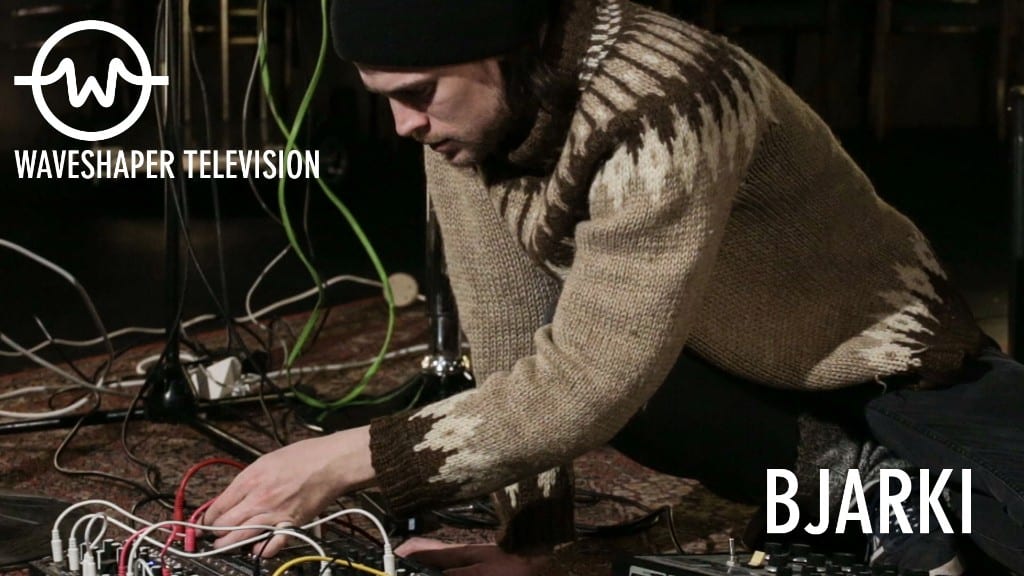 Bjarki Gives In-Depth Insight Into His Field Recording Techniques With Waveshaper TV
Bjarki is the musical alias of Icelandic techno/electronic producer Bjarki R Sigurdarson. Founder of thebbbbbb recors label, he is best known as one of the key artists on Nina Kraviz трип (Trip) imprint; scoring a monster techno anthem right out of the gate, with "I Wanna Go Bang" from his debut 12-inch. Since then, Bjarki has developed a more diverse and experimental sound.

Waveshaper TV recently caught up with Bjarki on the outskirts of Reykjavik, to capture the process behind his music making. Joining him and a friend sound hunting in Icelandic nature, they follow them back to the famous Sýrland Studio, to see how those field recordings are processed and incorporated into his new "Happy Earthday" LP, forthcoming on !K7 Records.

Waveshaper TV is a new YouTube channel dedicated to high-quality interview and feature videos, with a diverse array of electronic music producers, inventors, manufacturers, and visionaries. With the same team behind the hugely successful modular synth documentary I Dream Of Wires — seen widely on Netflix — they have forthcoming electronic music documentaries Electronic Voyager (about Bob Moog) and Subotnick (about Morton Subotnick). Passionate about electronic music, they have made it their mission to document its story, from iconic figures to lesser-known yet compelling outsiders. What unites all subjects is an obsession with the sound of music made with machines.
'Happy Earthday' will be released via !K7 Records on 15th February 2019.