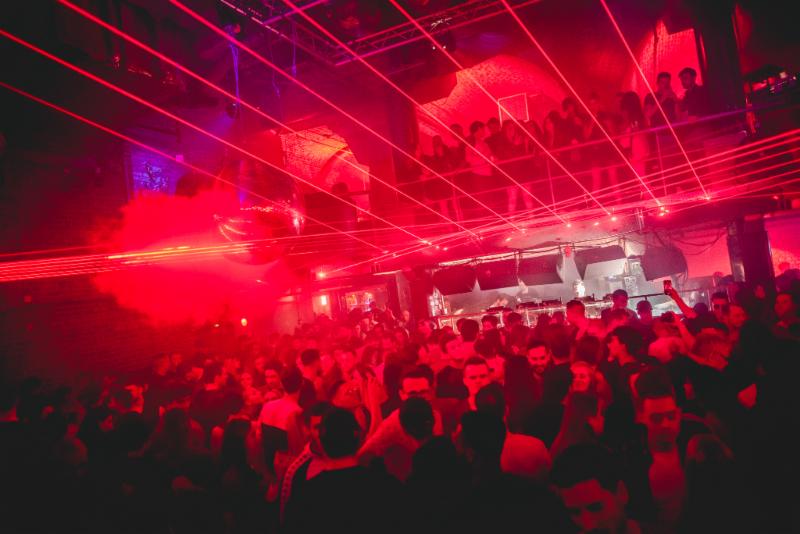 fabric Unveil Array Of Unmissable Names For 2019
fabric hurtles into 2019 with a dizzying roster of Farringdon debutants and established returnees from January through March.
With such an eye-catching array of names lined up for the new year, coupled with the club's outstanding soundsystems and world-famous production, it's set to be another astonishing few months within fabric's legendary walls.
The London club hosts a number of key debut performance across Saturday nights. Kiasmos, Icelandic Erased Tapes alumni, make their Farringdon bow on Saturday 12th January, while Leon Vynehall, landing as part of his DJ-Kicks tour, also plays the space for the first time on Saturday 9th March.
A slew of the club's familiar faces also touch down in EC1 throughout January, February and March, withMarcel Dettmann, Joris Voorn and Seth Troxler all landing. fabric mainstay Ricardo Villalobos brings his FRRC party to the space flanked by Livity Sound in Room Two on Saturday 16th March, while Craig Richards returns for two Collisions dates: one with deep digging extraordinaire Nicolas Lutz on Saturday 26th January, and one for an all night long set with Ben UFO on Saturday 23rd February. A full club takeover comes in the form of DVS1 Curates on Saturday 23rd March, as the Berghain resident is joined by a stellar lineup for yet another breathtaking night.
fabric's Friday night house and techno session, Forms, will also host a number of big hitters across the season. Pleasurekraft play for the first time on Friday 18th January and Farringdon regulars Dennis Ferrer and Cuartero land on Friday 1st February, plus there are more sessions to be announced.
All tickets available from: https://www.fabriclondon.com/club/listings
Friday 4th January 2019
TBA
+
Saturday 12th January 2019
Kiasmos
Fideles
More TBA
+
Friday 18th January 2019
Pleasurekraft
OC & Verde
Spektre
+
Saturday 19th January 2019
Joris Voorn
Anja Schneider
Terry Francis
+
Saturday 26th January 2019
Collisions
Room One
Craig Richards
Nicolas Lutz
Radioactive Man (Live)
Kirsti
Room Two
Bobby Pleasure
Special Guest TBA
+
Friday 1st February 2019
Room One
Dennis Ferrer
Cuartero
James Dexter
Room Two
De La Swing
Nasser Baker
Grainger
Rossi & Pat Wilson
+
Saturday 2nd February 2019
Room One
Seth Troxler
Magda
Blotter Trax (Live)
Room Two
Black Asteroid
Answer Code Request
Jay Clarke
+
Saturday 9th February 2019
Room One
Marcel Dettmann
Meat Free (Blasha & Allatt)
Room Two
Shed
Headless Horseman (Live)
Sunil Sharpe
Faux Naif
+
Friday 15th February 2019
TBA
+
Saturday 16th February 2019
Room One
FRRC: by Ricardo Villalobos
Ricardo Villalobos
Craig Richards
Edward
Room Two
Livity Sound
Kowton B2B Peverelist B2B Hodge
Danielle
+
Saturday 23rd February 2019
Collisions
Room One
Craig Richards & Ben UFO (All Night Long)
Stellar Om Source (Live)
Room Two
Special Guest TBA
+
Friday 1st March 2019
TBA
+
Saturday 2nd March 2019
TBA
+
Saturday 9th March 2019
Room One
Leon Vynehall DJ-Kicks Tour
Leon Vynehall
Ploy
More TBA
Room Two
Dave Clarke
Jay Clarke
+
Saturday 16th March 2019
Room One
Special Guest TBA
Monoloc (Live)
SHDW & Obscure Shape
747
Room Two
Novamute
Terence Fixmer
Bougaïeff & Yasuda (Live)
Daniel Miller
+
Saturday 23rd March 2019
Room One
DVS1 Curates
Line-up TBA
+
Saturday 30th March 2019
Room One
Very Special Guest (All Night Long)
Room Two
Marcel Fengler
Ryan Elliott
Milo
Full details and tickets at:
www.fabricldn.co/2019-schedule