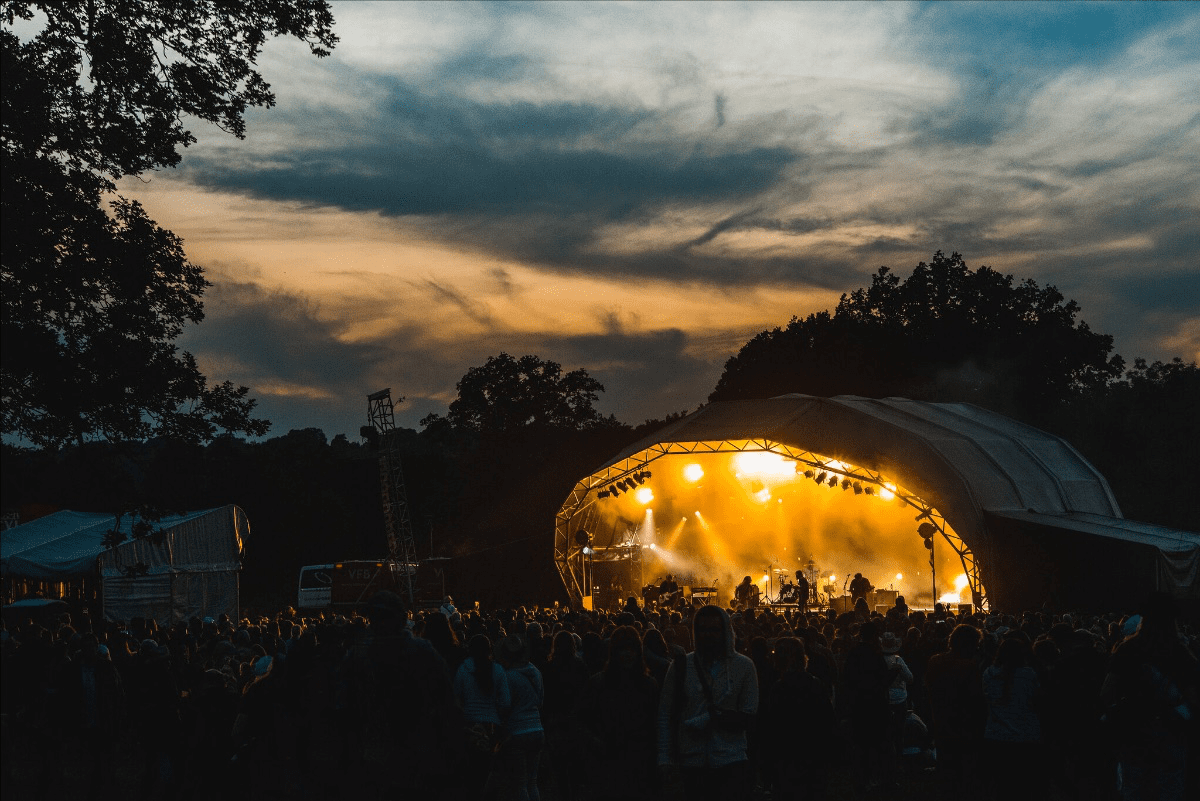 Black Deer Festival Celebrates Sun-Blessed Second Year – 2019 Wrap Up
Firmly establishing itself as the best destination for all things Americana and Country in its debut year, Black Deer Festival's return to Eridge Park this weekend was nothing short of a success.  Over 9000 fans and families enjoyed three days of flawless musical programming with equally impressive production across six stages as well as an unrivalled cultural experience featuring authentic southern food and drink, cinematic reimaginings by byNWR and hands on experiences for young folk – all blessed by a climate enviable by the deep south itself.
Co-founders Gill Tee and Deborah Shiling say;
"After all the handwork we put into the debut of Black Deer Festival, we're delighted that so many could join us for our second year. It has been magical to see everyone having a great time in Eridge Park, walking around the crowd and chatting to people has reaffirmed how inclusive the Americana community is, there was a whole lot of love, kindness and respect for one another out there.

Incredible performances from the incomparable Band Of Horses, the legendary Kris Kristofferson & The Strangers, Wild Rose's very own Jessie Buckley, not to mention formidable appearances by The Dead South – all have been true festival highlights this year. We've been humbled by everyone's support and the stories from the folk who joined us at the awe-inspiring inaugural Gospel Brunch on Sunday morning were unforgettable. Thank you to everyone involved and here's to all those who came to support us… see you all next year!"
Welcomed by beautiful sunshine, Black Deer revellers flocked to Eridge Park on Friday, eager to experience the Americana wonderland. Haley's Bar hosted the first toe-tapping texan two-step dance lesson, serving as a warm-up to the musical delights of punk-folk balladeer William Crighton, blues-rock youngbloods Ferris & Sylvester and rising starlet Emily Mae Winters who saw in the afternoon's Americana offerings. Stand out performances came from true originators; the godfather of UK Americana Ethan Johns, master of the blues Watermelon Slim and country superstar Kris Kristofferson treated crowds to unforgettable sets in the Deer Park. In the Live Fire arena, Dr BBQ revealed tantalising recipes ahead of the evening's first byNWR film, Wild Guitar. Returning to the musical program, John Butler Trio delivered an Australian take on roots before Hayseed Dixie and Left Lane Cruiser rounded off the first night.
Black Deer's Main Stage arena opened up on Saturday, as more and more visitors arrived at Eridge Park. Boasting a backdrop of rolling hills and golden sunsets, stand out sets included the youthful rebel spirit of rising actress and singer Jessie Buckley, outlaw country punk Justin Townes Earl, The Staves and Saturday's headliner Band of Horses. Highlights elsewhere came from Americana's golden boy Ryan Bingham, Fantastic Negrito and legendary desert rocker Brant Bjork. Throughout the day, grown ups took the opportunity to sharpen up on their axe throwing skills, whilst the Young Folk activities also sprung to life. The likes of Forest Jack Forest School's Bow & Arrow making workshops, t-shirt printing with Art & Create, Harmonica and Ukulele lessons, and of course the lasso masterclass from the Cowboys From Circle R Ranch… Yeehaw!
Raising the roof on the final day, Sunday morning kicked off with a harmonious Gospel Brunch hosted by the Grammy-award winning Mike Farris and the Powerhouse Gospel Choir in the Live Fire arena. With vocals soaring across the park, Irish Mythen made her main stage debut following her two storming sets earlier in the weekend ahead of highly anticipated performances from fellow Canadians in The Dead South. Blues favourite Jerron Blind Boy Paxton drew an incredible crowd on The Ridge stage as did Billy Bragg when he dropped into the Under The Apple Tree songwriting sessions ahead of his rousing main stage appearance. With his lap steel accompaniment, the maverick songwriter even gave his English folk songs a country music twist for the occasion. Headlining the Main Stage, country duo The Shires kept revellers entertained with a colourful medley of their chart topping hits, whilst The Mavericks closed The Ridge with an all out Latin rockabilly party.
Super early bird tickets are on sale from now – with Black Deer Festival returning to Eridge Park for another unforgettable year on 19th – 21th June 2020.