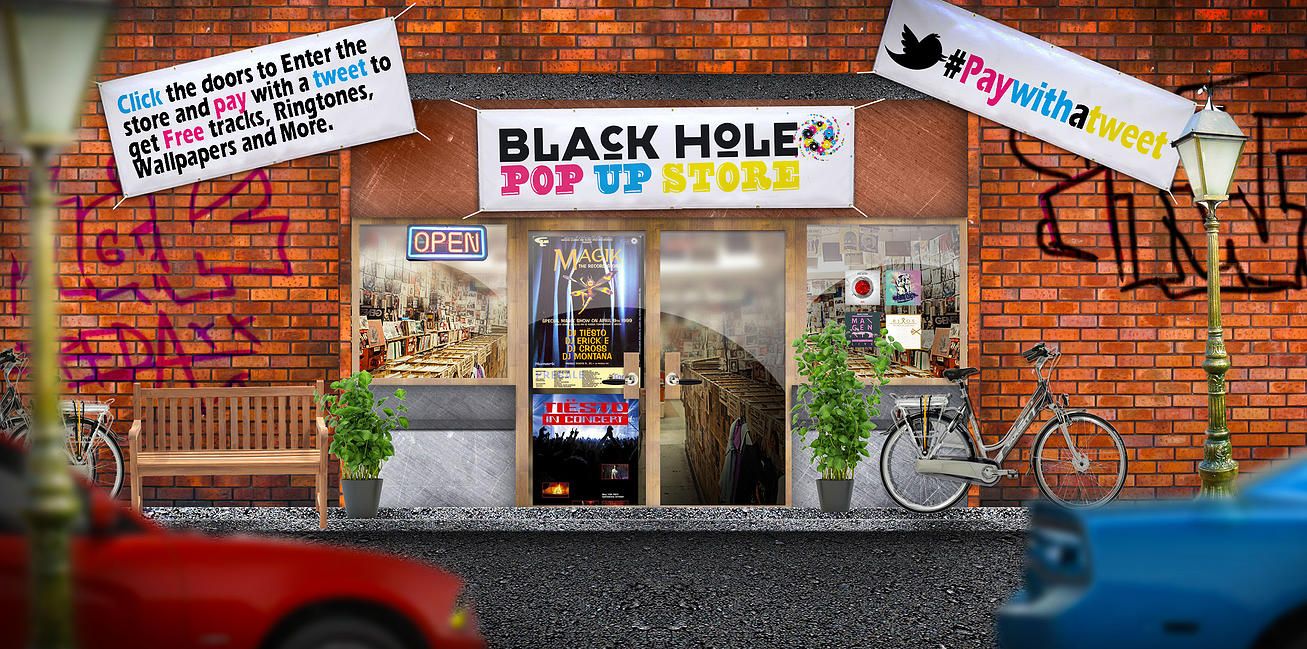 Black Hole Recordings introduces 'Pay with a Tweet'
On November 10, the Dutch record company Black Hole Recordings launches a digital pop-up store at www.blackholepopupstore.com. Visitors of this online store can pay for the product of their choice by simply sending a Tweet.
During a period of 30 days, tracks, ringtones and wallpapers of top artists such as Ferry Corsten, Tiësto and New World Punx will be offered in the online pop-up store. By following the @Blackholerec Twitter account and sending a Tweet with the product of choice and the hashtag #paywithatweet, the product can be acquired (for free). The visitor will then receive a direct message with access to the download. All characteristics of a brick-and-mortar pop up store are present; the shop will open and close occasionally, products will be offered until stock expires or the shop closes.
By opening this shop, we are the first record company ever to offer its products in a digital pop-up store where visitors can actually pay with just a Tweet. The visitors of the store get the opportunity to acquire new tracks, ringtones and wallpapers for a period of 30 days. By doing so, we in return can build on our highly important Twitter community" says Black Hole Recordings New Media & Marketing Manager Bas Kruijssen.