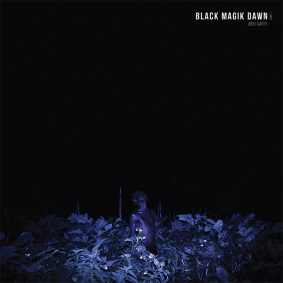 Various Artists - Black Magic Dawn Pt.1
DJ/vocalist and songwriter Josh Caffe self-releases the first of his two part eagerly awaited EP series Black Magik Dawn through Night Sheen Records.
Collaborating with multiple acclaimed producers. Two video singles accompany this release, directed and edited by Alexander Shaw and Holly Hunter. Astrologically we are living in the Age of Aquarius, and through the eyes of Josh Caffe this age comes to an end on his EP series with his interpretation of 'the birth of a new spirit or form'. A dark, abstract yet positive form that embodies veracity, fears, sexual desires, ability to love and rebellion.
Each track processes these various emotions through the thought out beats and Caffe's abstract approach to song writing. Josh's close connections with each producer manifests itself naturally through each track and gives both EP's a consistent flow.
Black Magik Dawn takes the listener on a dark journey that pays homage to 80's underground Chicago and Detroit house and techno, with influences from Fingers Inc, Romanthony, Model 500 and Mike Dunn to name a few.
Black Magik Dawn pt.2 will follow with a clubbier sound that continues to embody this new form, focusing on rebellion and veracity and featuring production from Posthuman, Hannah Holland, The Subs, Capracara and Marc Hayward.
Josh Caffe's 'Black Magic Dawn Pt.1' is out on Night Sheen Records 26th January 2018.
1. Death Of Aquarius [Prod. Marc Hayward] 2. Mind Obsession [Prod. Andrew Soul] 3. (in)tension [Prod. Garry Todd
4. Call Of M [Prod. Snuff Crew] 5. Lost Phoenix [Prod. The Carry Nation] 6. Erebus [Prod. Alinka] 7. Show You How [Prod. FNV